UK manufacturing jumps as demand strengthens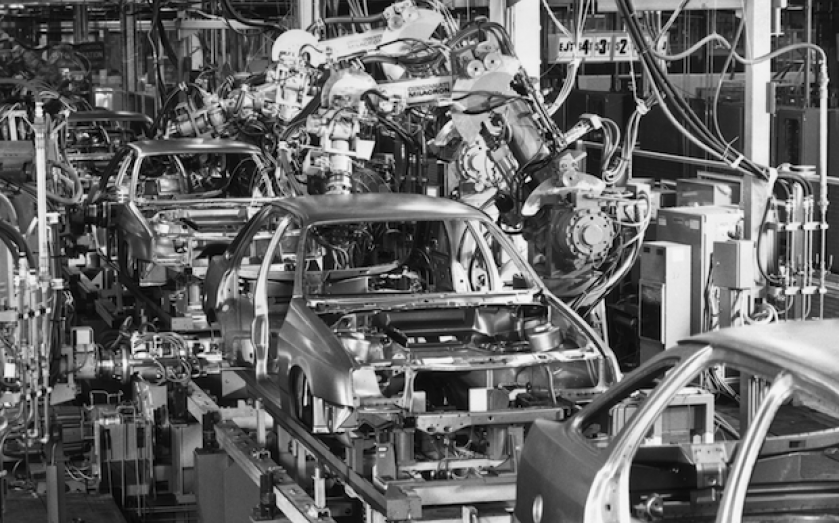 Markit's manufacturing purchasing managers' index (PMI) shows the UK rising to 57.3 in April, a five-month high and substantially up from March's 55.8.
The surge in output has provided a further boost to optimistic views on the prospects for UK growth. "This reinforces our belief that the economy is firmly on track to achieve growth of three per cent this year," said IHS Global Insight's Howard Archer.
UK manufacturing managed to maintain its strong start to the year, with growth across the consumer, intermediate and investment goods sectors. Companies responded to the increase in new order inflows, new product launches and efforts to clear backlogs of work.
Growth in new orders was attributed to improved demand from both domestic and export markets. The level of new businesses from overseas rose for the thirteenth month in a row, with stronger inflows from North America, Europe, Asia and the Middle East.
The sector's strong performance resulted in more job creation, with employment climbing for the twelfth consecutive month. Average purchase prices fell thanks to a decline in metal costs and successful negotiations by suppliers.
However, there was one dark spot in the data. There was a significant slowdown in demand for investment goods, which may raise concerns that business investment may not rise robustly enough to help the economy rebalance.
Looking to the future, the prospects for manufacturing remain encouraging. Consumer confidence has risen, employment is up and purchasing power has increased.
In April, consumers' opinion of the climate for making major purchases climbed to its highest level since September 2007.
But the road ahead is not without challenges. "Export orders may well be constrained by domestic demand in the Eurozone improving only gradually. Furthermore, the strength of the pound could become an increasing problem for UK manufacturers," said Archer.