UK industrial output sees strongest annual increase since 2011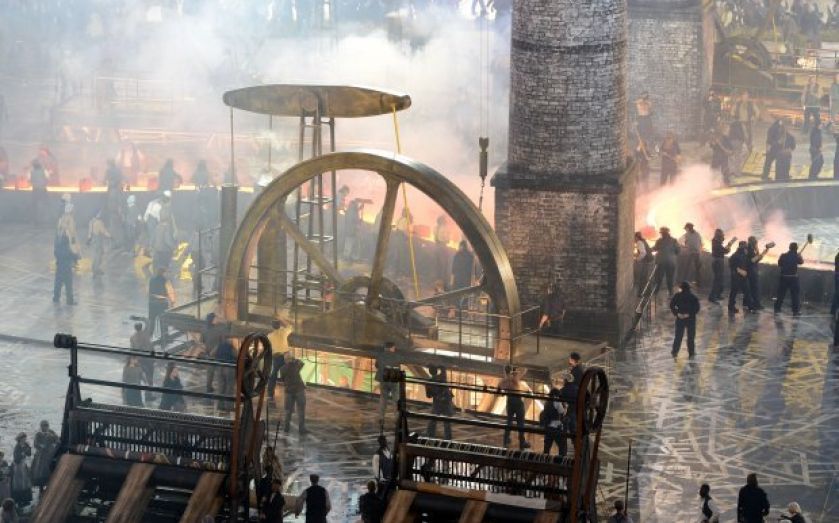 The UK's manufacturing sector continues to go from strength to strength, with output growing by 0.4 per cent in April, according to new Office for National Statistics (ONS) estimates.
That's manufacturing's fifth consecutive rise, and is bang in line with the consensus estimates of analysts, while being matched by an equivalent increase in overall industrial production in April.
March's industrial production growth has been revised upwards, from -0.1 per cent to growth of 0.1 per cent, while annual growth has hit its strongest level since 2011.
The ONS said that the main contributors to the increase in manufacturing output came from transport equipment, computer, electronic & optical products, and rubber, plastic and other non‐metallic mineral products.
HSBC analysts pointed out in a preview of the release that "any growth at all" in April would take UK manufacturing output to a new post-crisis high. A rise in manufacturing output was widely forecast by economists, although HSBC raised concerns that outages in the Buzzard oil field, near Aberdeen, would see overall industrial production growth muted.
Despite a period of strong growth, the manufacturing sector as a whole remains some distance from its pre-crisis levels, say Societe Generale analysts. With so much ground to catch up, they suggest "that strong business survey readings will continue to translate into higher output for some time to come." Societe Generale forecasts that manufacturing output will rise by 0.5 per cent in May.

Private surveys had suggested we'd see a strong reading this month purchasing managers' index (PMI) data, which gauges activity in the sector, at a very strong 57.3 in April. Any reading above 50 implies that the sector is growing, and a reading at strong as that seen in April implies a ferocious level of expansion.
The newest manufacturing PMI data saw headline growth soften a touch, to 57 in May. Nonetheless, Rob Dobson, a senior economist at Markit, says that the sector is now basking "in one of its brightest growth spells of the past two decades."