Surge in mortgage approvals has no impact on house prices ahead of stamp duty surcharge – but the proportion of people renting rises again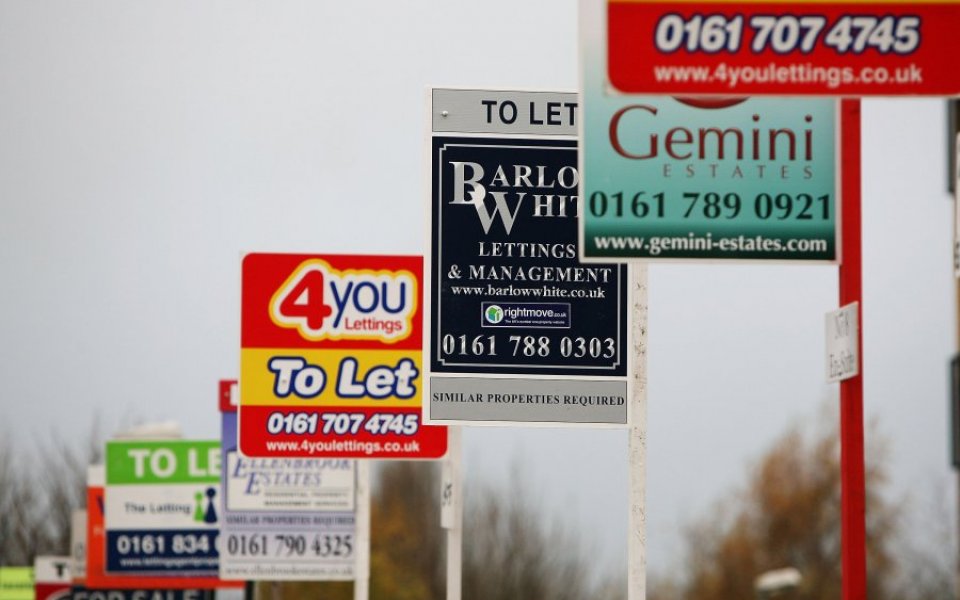 The impending stamp duty surcharge is distorting the housing market, with a "sharp" increase in the number of mortgage approvals in the first month of the year – the highest number since January 2014.
But despite this, there has been just a slight uptick in house price growth, according to Nationwide, up 0.3 per cent in February – flat on the month before. The average house price in the UK stood at £196,930, the house price index found.
Robert Gardner, Nationwide's chief economist, said: "Annual house price growth has remained in a fairly narrow range between three and five per cent since the summer of 2015. This trend was also maintained in February, with house prices up 4.8 per cent over the year, a slight pickup from the 4.4 per cent increase recorded in January.
"The number of mortgages approved for house purchase increased sharply in January to almost 75,000, up from around 71,000 approvals in December and the highest number since January 2014.
"However, much of the increase is likely to be related to the impending increase in stamp duty on second homes which is due to take effect in April 2016. This is likely to have brought forward a significant number of purchases, which in turn will probably result in a fall back in approvals during the spring/summer.
"Looking through this volatility we expect the underlying pace of activity to increase in the quarters ahead as improving labour market conditions and low borrowing costs provide ongoing support."
Alex Gosling, chief executive of online estate agents HouseSimple.com, said the figures suggested it could be "the storm before the calm".
He added: "We are walking into the unknown, and there's a chance that demand will drop like a stone. But with less buy to let investors snapping up properties from beneath the noses of traditional home buyers, we could well see a surge in first time buyers coming to the market.
"Home buyer demand has always been there, but they have often struggled to compete against committed investors, many of whom can buy for cash. Now they're fighting on a more level playing field, we could well see the drop off in investor numbers replaced by a surge in first time buyer numbers."
However, as it stands the surge in buy-to-let purchases isn't doing anything to help boost the number of home owners out there, Nationwide's research showed.
While declines in the home ownership rate appears to have stablilised in the last year – at around 63.6 per cent – this is still well below the 2003 peak of 70.9 per cent, and the biggest drop off is among younger people aged 25 to 34, where just 37 per cent of people are home owners.
The number of people renting has shot up from 43 per cent to 63 per cent in the past 10 years, with the proportion of 16 to 24 year olds soaring from 73 per cent to 92 per cent.
"The latest English housing survey showed that the proportion of private renters who expect to buy a home at some point in the future declined by four percentage points from 61 per cent to 57 per cent – the lowest reading since the survey began in 2008/09," Gardner said.
"Even amongst those who expect to buy a home, for most this remains a longer term aspiration, with 75 per cent expecting it to take at least two years."