UK grocers Morrisons, Sainsbury's and Tesco set to show their hand in Christmas battle for sales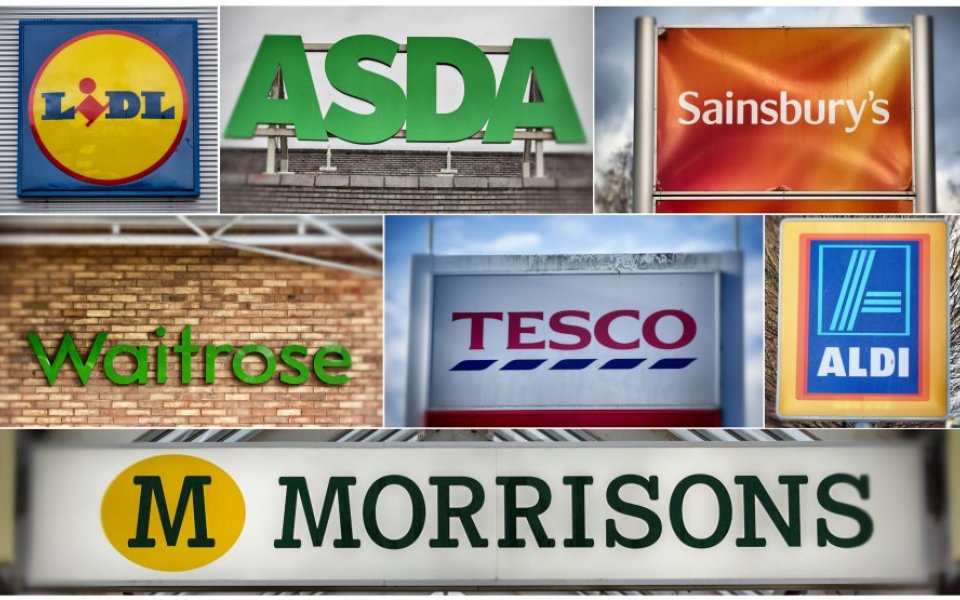 The winners and losers of the battle for this winter's Christmas dinner will be laid bare this week as Morrisons, Sainsbury's and Tesco prepare to report tough trading amid intense competition in the grocery sector.
Morrisons will report its Christmas trading figures on Tuesday, with the Bradford-based chain expected to post a two per cent decline in like-for-like sales for the nine weeks to 3 January, an improvement on the 2.6 per cent sales fall in the third quarter.
Analysts at Bernstein predict that Kantar market share data, also published tomorrow, will show that Morrisons has lost around 20 basis points of market share over Christmas, mainly due to store closures and the sale of its convenience business.
Sainsbury's is set to emerge as the best perfoming supermarket out of the Big Four when it publishes its Christmas figures on Wednesday. The City is forecasting a 0.4 per cent decline in like-for-like sales over the third quarter – up from a 1.1 per cent decline in the second quarter. Some analysts including Shore Capital believe underlying sales could even verge on the positive side.
On Thursday, investors will be looking to see how the UK's biggest supermarket Tesco fared against the discounters and Big Four peers over Christmas, which was the second under chief executive Dave Lewis.
Tesco shares jumped almost seven per cent on Friday after Barclays said the update "may be less worrisome than the market's worst fears".
Analysts at the bank upgraded the retailer to "overweight" – its equivalent of a "buy" rating – saying: "Although we expect UK like-for-like sales to have remained negative in third quarter and over Christmas, compared with low expectations we think that the statement may provide some reassurance."
Bernstein is predicting underlying sales to have fallen by 2.3 per cent over Christmas and by 1.6 per cent in the third quarter overall, "largely reflecting price investment, further deflation and a comeback from Lidl over the last few months" after an aggressive advertising campaign by the discounter over the festive season.
"We believe that Tesco reporting 2.3 per cent like for likes over Christmas will be taken well; there has been a lot of hesitancy about Tesco as it comes up to lap the excellent 0.3 per cent like-for-like it posted at Christmas 2014. Our forecast would see it coming through relatively unscathed," Bernstein's Bruno Monteyne said.
Meanwhile Asda does not publish its figures for the fourth quarter until February, with sales expected to be slightly improved on last quarter's 4.5 per cent fall.