Tui Travel completes merger with its German parent company
Tui Travel has completed its merger with its German parent company Tui AG.
Tui AG shares will be admitted to the London Stock Exchange with effect from 8:00am. From today, Tui AG shares will also trade on the Frankfurt Stock Exchange.
Dr Klaus Mangold, chairman of the supervisory board of Tui AG, said:
Tui and Tui Travel are now one company – with this, we will combine the best of both organisations to deliver growth. I would like to thank everybody who made this great step possible. Let's now use this unique opportunity to open a new and successful chapter for our shareholders, employees and customers.
The merger was recommended back in mid-September and was given the go-ahead by shareholders of both companies on 28 October. This was the scene from this morning of joint chief executives Fritz Joussen (left) and Peter Long (right) at the opening market ceremony for TUI Group.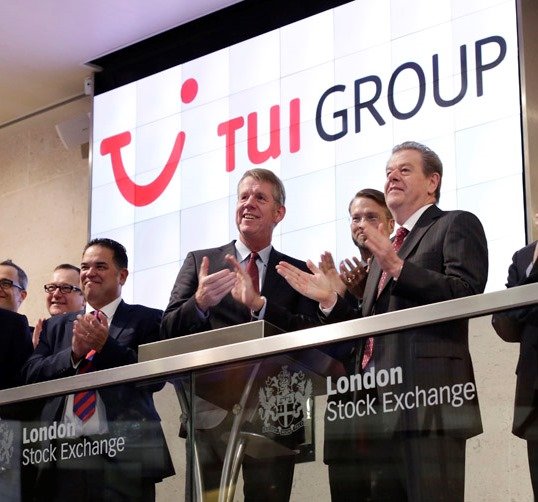 Tui Travel was created in 2007 after a merger of Britain's First Choice and the travel part of Tui AG. Two weeks ago, Tui Travel has reported a three per cent rise in pre-tax profits to £472m.
Its results also showed it has managed to halve its French tour operator losses. For the winter holiday season, the firm said 63 per cent of its holidays were sold so far, with a price one percent higher than last year. In the UK, bookings were up four percent with 53 per cent of winter holidays sold and 22 per cent of summer 2015 sold.