Top tips to save on energy this winter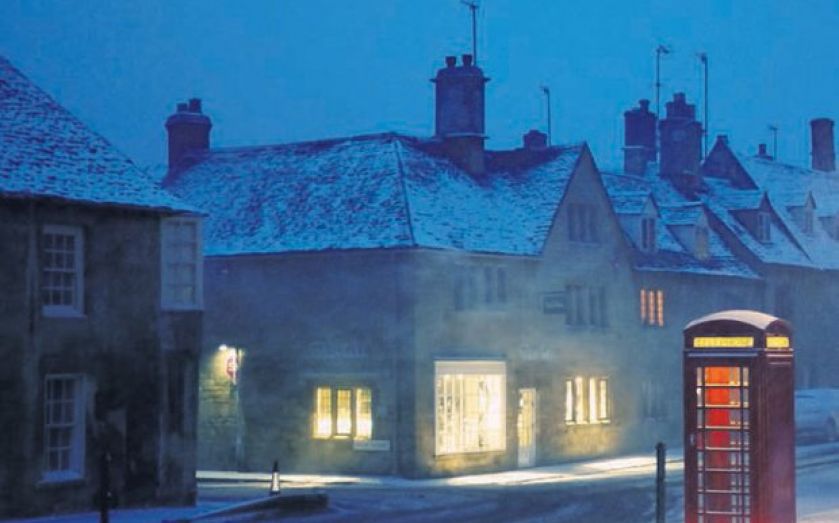 Annabel Palmer on the simple ways households can cut costs
LABOUR leader Ed Miliband thrust energy into the spotlight last week when he announced that, should he win the 2015 election, he will freeze prices for 20 months. Despite energy firms noting that this would prevent crucial investment, he claims that it would save a typical household £120. It has led consumers – already paying on average £1,353 on electricity and gas each year – to fear energy companies may pre-empt the policy by increasing their prices in advance.
In addition, rumours abound that British Gas will announce a 8 per cent price increase before its financial review in November. "If so, it's likely we'll see a round of energy hikes before winter – as the other firms follow its lead," says Archna Luthra, energy expert at MoneySavingExpert. But worryingly, the number of people taking action and switching to a better energy deal – one of the best ways to tackle rising costs – has fallen. A recent survey by Ofgem found that 13 per cent of gas customers switched supplier in 2011, down from 20 per cent in 2007.
SWITCH SUPPLIER TO SAVE UP TO £150
But if you haven't switched your energy supplier in the last three years, you could be missing out. Customers who switch their gas and electricity supplier through Which? Switch, for example, save an average of £141 per year. Before you switch, compare the whole market – a comparison website is a good place to start. "Remember that you could be due a lump sum from your existing supplier. If you're in credit when you switch, your old provider needs to give you the cash," says Luthra.
She also warns against assuming dual fuel is the cheapest. "It often is, but it is always worth checking prices for separate gas and electricity suppliers." But don't rush into a switch – most companies have a range of different tariffs that might be better for you depending on your circumstances. So contact your supplier first to see if they can offer you a better deal.
LOCK IN AND SAVE 30 PER CENT
Like a mortgage, fixing in will offer security and can make budgeting easier. Of course, if prices go down, you could end up paying more, "but the way the energy market is going, wholesale prices are on the up. With a possible round of price hikes to come before winter, and some experts predicting 30 per cent rises over the next few years, it could be worth fixing your tariff now," says a Which? spokesperson.
The process takes two to six weeks, and there are some good deals to be found, like Npower's Price Protector March 2017 – fixed until 31 March 2017, with no cancellation fee and at a cost of £1,340 per year. First Utility's iSave Fixed v9 April 2015 has a £30 exit fee and costs £1,170 per year. When fixing, Ann Robinson of uSwitch recommends consumers do a comparison, try to find one without exit penalties (to give yourself flexibility), and make sure it is worth it.
WISE MONEY: SAVE UP TO 6 PER CENT
A few simple steps could mean significant savings. Changing to online bills, for example, could mean a saving of up to 10 per cent. And according to Citizens Advice, paying by monthly direct debit rather than cash or cheque could save on average £100.
The Energy Savings Trust, meanwhile, has a free calculator to check what you spend on energy and see if there are cheaper deals in your area, which it says could save up to £250. And if you do switch, look for cashback deals – Quidco, TopCashback and MoneySavingExpert regularly run such offers.
IMPROVE YOUR ENERGY EFFICIENCY
But the best way to save money on your energy bill is simple: use less energy around the home. Indeed, the Energy Saving Trust estimated the average UK household wasted £280 in 2012, simply from not being energy efficient. Fortunately, this won't mean a winter of cold showers, or substituting central heating for hot water bottles – cutting on your bills doesn't have to mean going without.
SIMPLE STEPS TO BIG SAVINGS
First, draughty windows and door frames could mean your house is losing heat. But while draught-proofing products can cost up to £160, they could result in an annual saving of around £90. And according to Which?, laying loft insulation to a thickness of 270mm in a typical non-insulated three-bedroomed semi could trim £180 a year from bills. Be aware also that every degree you turn down your central heating could save you around £60 annually.
Secondly, replacing an old gas boiler with a new condensing model could trim over £300 from your gas bill. But a new boiler is expensive, costing around £2,500 with installation – so make sure you'll be staying in your property for long enough to get a return on your investment.
Thirdly, switch off lights and plugs that aren't being used – research from Which? has found the former constitutes a staggering 16 per cent of the average energy bill. And finally, every time you receive a bill, do a meter reading rather than relying on your energy provider's estimate, as these can be inaccurate.