Biotech and ethical funds were best-sellers as global markets sold off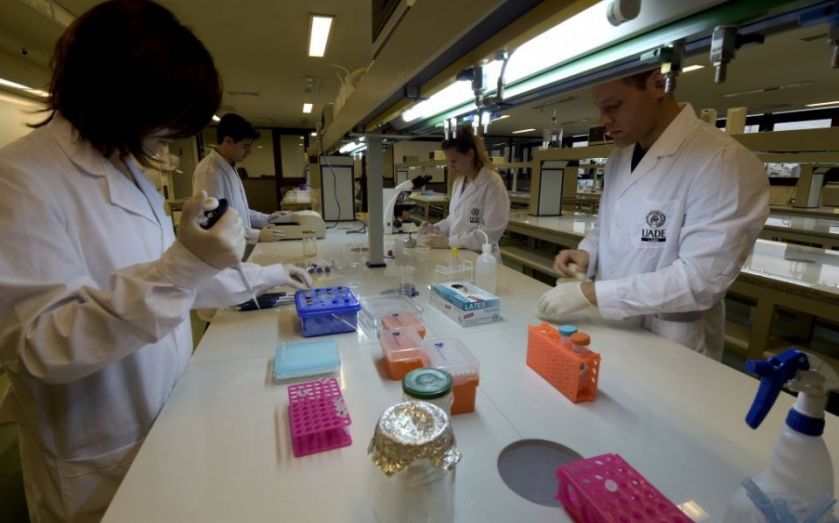 The last seven days was disastrous for markets around the world as sharp falls in Chinese equities – dubbed "Black Monday" – caused panic to spread. Stock exchanges across Europe and the US fell, with the
FTSE 100 wiping out all gains for the year
while the S&P 500 lost 7 per cent at one point.
Some investors saw the sell-off as a buying opportunity and activity on various platforms picked up. Online stockbroker The Share Centre reported a 200 per cent pick-up in dealing on Black Monday alone, while Axa Self Invest said activity was 147 per cent higher than usual over the week.
The most popular investment was the Axa Framlington Biotech fund, which was bought by 17 per cent of investors during the week according to Axa Self Invest.
The biotech sector has been on a tear lately, and the Nasdaq Biotechnology index tracking the sector's biggest companies has risen nearly 80 per cent in the last two years. Some believe biotech looks like a bubble. This is particularly since as of May,
three-quarters of the 148 firms in the index had no profits at all
, and just five companies accounted for more than 80 per cent of the whole sector's earnings. But biotech has done well, and investors used last week's sell off to buy in.
Interestingly, three ethical funds feature in the top ten most-bought funds last week. The Jupiter Ecology, Legal & General Ethical and Axa Ethical Distribution funds took a combined 5.7 per cent of sales.
The second-most popular individual fund was CF Woodford Equity Income, run by the UK's most successful investor Neil Woodford.
"We have seen investors taking advantage of last week's sell-off and invest. Among the most popular funds are specialist sectors biotech and technology, as investors look to get in following a significant sell-off in these sectors," says Adrian Lowcock of Axa Self Invest.
Top 10 funds during week to 28 August Percentage of total sales
Axa Framlington Biotech Z Acc 17.8%
CF Woodford Equity Income C Acc 6.5%
HSBC FTSE 100 Index C Acc 4.5%
Vanguard FTSE Developed World Ex UK Equity Index A 3.1%
Vanguard FTSE UK All Share Index A 2.4%
Axa Framlington Global Technology Z Acc 2.3%
Jupiter Ecology I Inc 2.3%
Legal & General Ethical I Acc 1.9%
BlackRock North American Equity Tracker D Acc 1.5%
Axa Ethical Distribution Z Acc 1.5%
Top 10 Total 43.8%