What is City Talk?
City Talk allows marketers to connect directly with our audience by publishing content on cityam.com
The Notebook: Victoria Scholar on tech stocks, strikes and cheap cars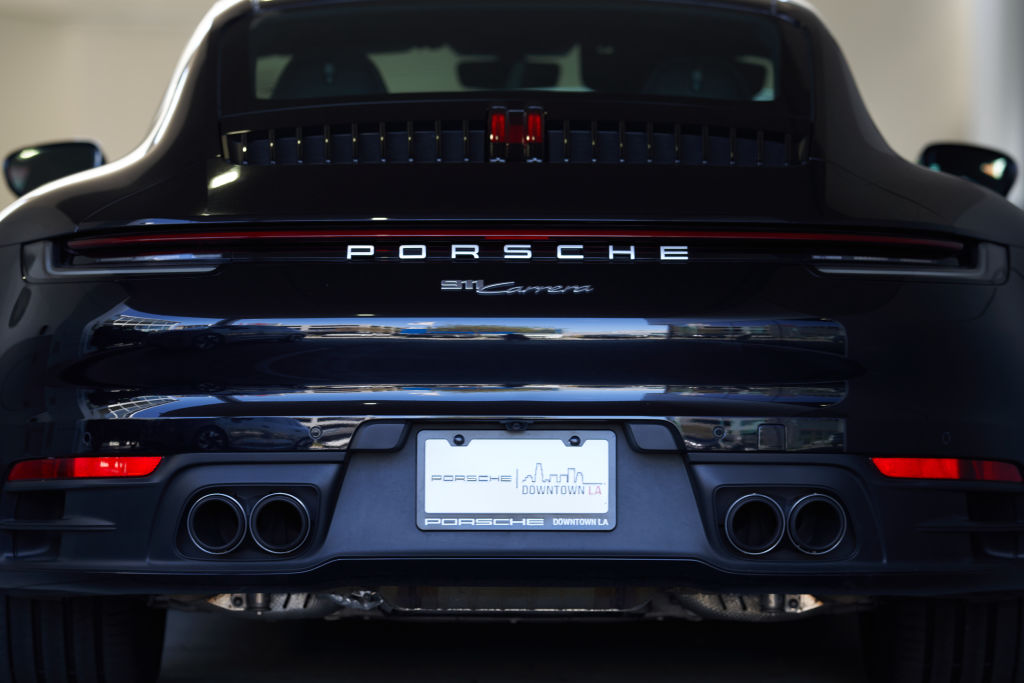 Falling out of love with Big Tech
US technology giants have been reporting their latest financial earnings in recent weeks with a mix of the good, the bad, and the ugly. 
Until the turn of 2021/22, Big Tech was a firm favourite among investors, scoring impressive share price gains in the years building up to the pandemic, underpinned by rock bottom interest rates. Covid-19 sharpy increased our dependence on technology when most of us were glued to our devices, participating in Zoom meetings, scrolling Instagram and watching Netflix.

However many investors were caught off guard last year when tech was brought back down to Earth amid the challenging macroeconomic backdrop of spiralling inflation and rising interest rates from the Federal Reserve. The tech-heavy Nasdaq index logged steep declines shedding 33 per cent in 2022 with Tesla and Meta both sliding around 65 per cent.
To combat the malaise, the tech industry has been slashing jobs with nearly 50,000 positions this year.
In terms of earnings, Tesla, Meta and Netflix have been standout performers. The electric vehicle giant reported record fourth quarter revenues, forecast topping earnings and offered a rosy outlook for full-year deliveries, helping Tesla surge 41% in January, its best month since October 2021. The Harry and Meghan docuseries and a new ad-supported cheaper subscription service contributed to a boost for fourth quarter subscriber numbers and a comeback for shares in Netflix. And Meta shares sky-rocketed more than 20% after Facebook's parent company announced a $40 billion share buyback programme and pledged this would be the 'Year of Efficiency.'
However, it was a tougher ride for Apple, Amazon, and Alphabet. The iPhone maker suffered its biggest drop in sales since 2019 and its first earnings miss since 2016 on the back of a softening consumer, production issues in China and strong US dollar. Amazon said operating profit could drop to zero this quarter as e-commerce and cloud revenues slow. Plus, Alphabet saw advertising revenues disappoint, particularly for YouTube.
Focus now shifts to earnings from Uber which is likely to enjoy a post-pandemic rebound in ride hailing, offset by higher costs.
Walking out
An estimated half a million workers across a range of different industries staged industrial action on what was dubbed Walkout Wednesday on 1st February. Civil servants, teachers, and transport workers went on strike amid the cost-of-living crisis as inflation erodes away take-home pay, squeezes household budgets and damages living standards. The latest Ipsos poll suggests that less than 1 in 5 think the UK government is doing a good job negotiating with trade unions. Hospitality trade body, UKHospitality estimated the strikes would result in lost sales of £100 million.
Bang for buck
Would you like a brand-new Porsche Panamera for £15,000? An online advert in Yinchuan, China offered the luxury sports car for a fraction of its retail starting price of around $148,000 (£120,800).
Hundreds of petrol heads pounced on the bargain before the dealership sadly disappointed potential buyers who were informed that there had been a mistake. The Porsche Centre Yinchuan said there was only one vehicle left in stock, providing a refund to those who had coughed up the reservation fee.