TfL Tube delays: This is how many hours London commuters have wasted waiting for late Tubes
Whether you pass the time beating your personal best at 2048, getting embroiled in pointless Twitter debates or simply seething quietly at the injustice, delays are an all too familiar feature of Londoners' commutes.
Read more: Here are the 10 busiest Tube stations (yes, they are getting more crowded)
In one month, the capital's commuters spend an average of 1.9m hours waiting for delayed trains, according to figures from London Datastore.
That comes to 13 minutes per month for every single Londoner.
The figure includes all types of disruption that causes a delay longer than two minutes, from signal failures to strike action. Planned works, however, are not included.
So what keeps us waiting? The most common cause of Tube delays over the past year was defective or unavailable trains, followed by disruptive customers and absent staff.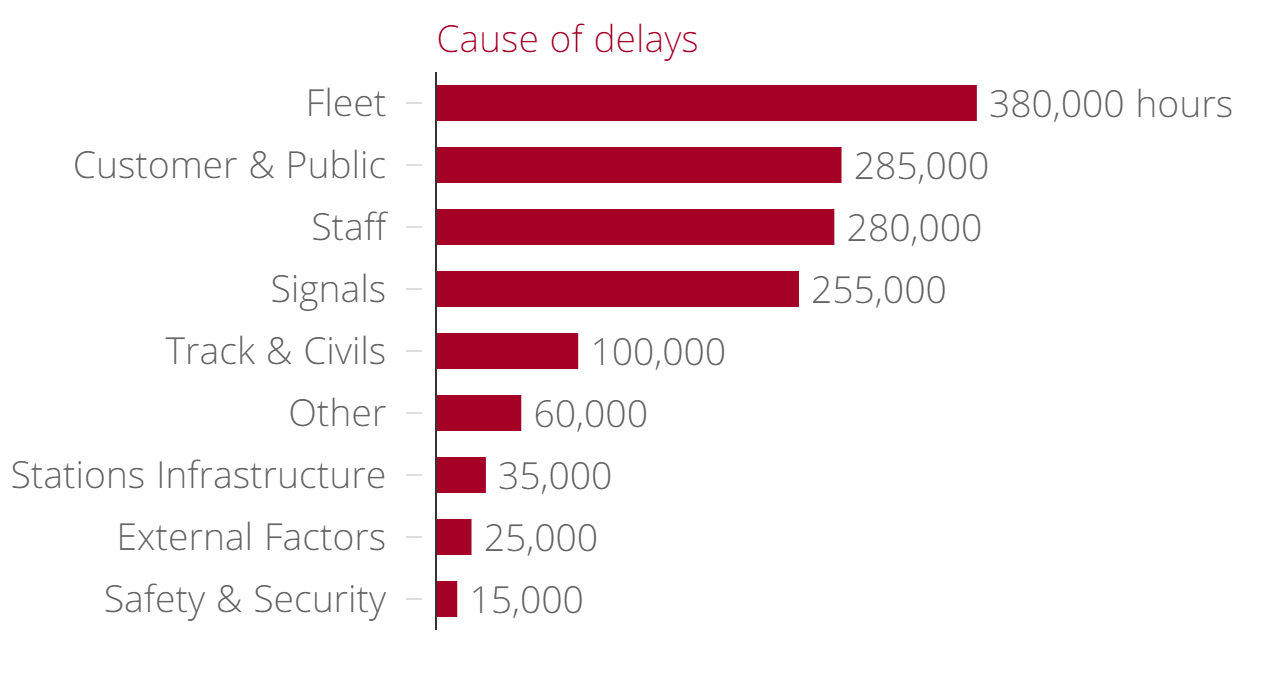 As for how we fill those 1.9m hours we spend waiting, well, some may well be reading a book or even chatting to a fellow passenger, but it seems quite a few of us are using the time to catch up on shopping, as research has shown we spend billions shopping online during our commutes.
Read more: What your daily commute says about how you spend your time travelling
Still, the good news is that delays are becoming less common. In March, the last period for which data is available, 1.3m hours were lost. That may not sound impressive, but in fact it's down by nine per cent against the same period last year.
The two big spikes last year show Tube strikes.
Although we may complain, the truth is that most trains arrive when they should. Last year, 97.5 per cent of trains operated on schedule, according to Transport for London.