Tesco loses more market share as supermarket sector slows to record low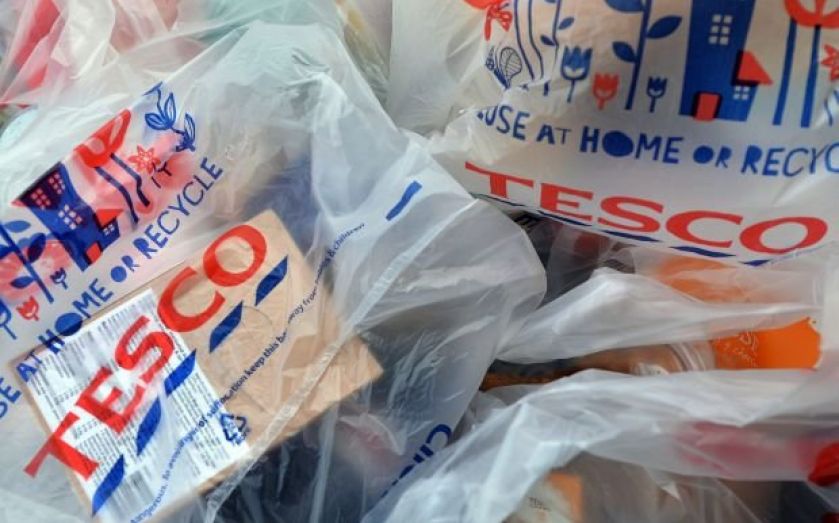 Growth in the supermarket sector has slowed to an all-time low, with Tesco once again losing market share to Asda, Aldi and Lidl.
The troubled supermarket, which yesterday revealed a £250m black hole in its profits, saw its market share drop 4.5 per cent in the 12 weeks to September 14.
During the quarter it took 28.8 per cent of the sector's total till roll, compared with 30.2 per cent in the same period last year, according to Kantar Worldpanel.
This is consistent with the drop seen last month.
Meanwhile Asda has edged up to 17.4 per cent from 17.3 per cent. But the biggest risers were the discounters Aldi and Lidl, whose market share leapt 29.1 per cent and 17.7 per cent respectively. The grocers now account for 4.8 per cent and 3.5 per cent respectively.
Aldi is now nipping at Waitrose's heels, although the John Lewis-owned supermarket edged up to 4.8 per cent of the market from 3.7 per cent in 2013.
The figures also show that growth across the grocery market as a whole has slowed to a new record low of 0.3 per cent – the lowest level since Kantar market data was first compiled in 1993 – as price inflation falls to zero.
Kantar Worldpanel said the inflation figure "reflects the impact of Aldi and Lidl and the market's competitive response, as well as deflation in some major categories including vegetables, bread and milk".
Head of retail and consumer insight Fraser McKevitt added:
For the first time ever we've seen the average basket of everyday goods bought today costing exactly the same as it did a year ago. With some staple groceries such as vegetables, milk and bread prices are actually falling as the big retailers all compete for a bigger slice of shoppers' wallets.