Tech City UK: What London needs from the next mayor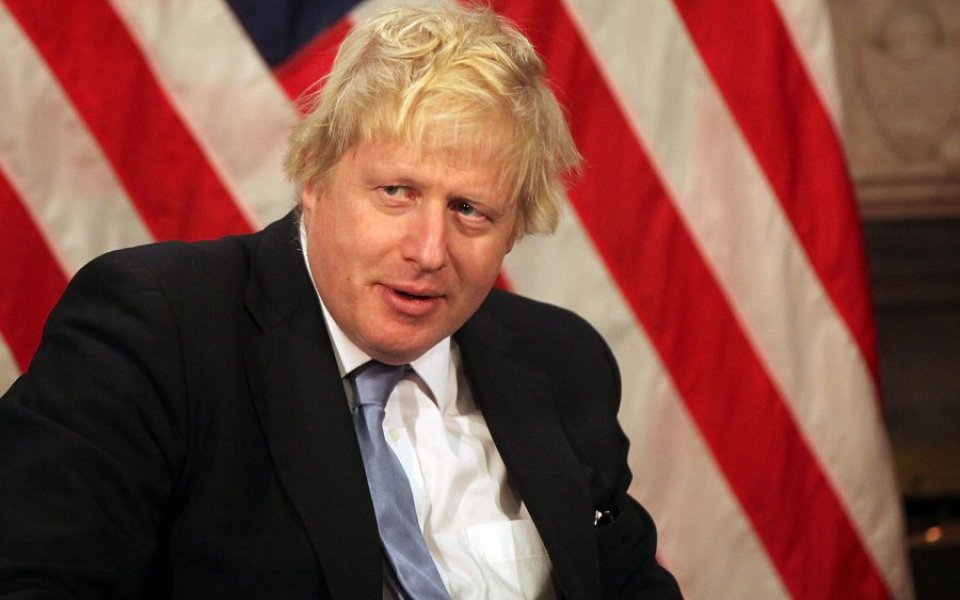 The race to become London's next mayor has begun, and now more than ever we need a tech champion at the controls in City Hall.
London is unquestionably the digital capital of Europe. Our fintech pioneers, app developers and software innovators are re-defining city life. Digital businesses employ over 250,000 people in the capital alone. And the formation of tech startups is currently double the overall business creation rate.
Technology is also changing the way London runs as a city. Whether using open data to create road navigation apps or deploying the Internet of Things to generate flood-warning systems like Flood Beacons, London's digital companies, big and small, are re-imagining the future of the city.
Few play a bigger role in this wave of innovation than the mayor of London.
Last February, I accompanied Boris Johnson on his tech trade mission to New York. The reaction from crowds made one thing abundantly clear: the London mayoralty is a unique stage from which to showcase our homegrown digital companies. Success stories like TransferWise, GoCardless, Unruly and Just Giving have the mayor as their biggest champion.
Now we must build on London's reputation as a leader in digital innovation. We should embed digital thinking into the running of our city to help position London as the digital capital of the world.
It's not enough to leave the job to London's digital entrepreneurs. Our mayor must be a pioneer who talks to the digital community, understands their challenges, and experiments with credible new ideas.
This role has a moral dimension. Every step we take into our brave new world raises questions that require wisdom and foresight. Artificial intelligence and the use of data – to take just two examples – have all sorts of possible consequences for humanity.
We need big thinking. The stakes are high.
The Greater London Authority, Transport for London and the London Smart Board have shown a refreshing approach towards open data for the city. London data can now be accessed in a heartbeat to improve services from transport to housing, and we are only at the beginning of using data to improve public services for all.
For example, with the support of the Open Data Institute, the London DataStore places data about everything from foot traffic at Underground stations to rates of quitting smoking straight into the hands of researchers, campaign groups and entrepreneurs. This allows for more efficient design and delivery of services and improves the quality of life for all Londoners.
The power of the individual is paramount. If you think about it, every Londoner with a smartphone is a hub of real-time data. When analysed in isolation, there's not much we can do with the numbers. But if we anonymously view all this data on a macro scale, the possibilities for radical inventiveness are endless, from social services to transport.
It's a two-way conversation. If an ordinary Londoner has enough trust and willingness to allow their data to be harnessed for the greater good, we have the start of something exciting.
I like to think of London as a platform – a connected urban environment that harnesses the openness and agility of real time web to allow for better, more informed decision-making. Already companies like Citymapper and JustPark harness data to help us negotiate transport in the city. A wealth of Internet of Things companies now offer a more connected urban experience. These startups must be nurtured by the London government and used to improve public services.
Data-led city and living environment design combined with disruptive thinking will ensure London stays at the forefront of digital innovation, attracting even more international investment and the best and brightest talent from all over the world. London can be a pioneering digital showcase to other mega cities, and it starts with leadership and foresight.
I encourage the next mayor of London to listen to the digital success stories on our doorstep. Understanding what the tech community can do for London is the first step to consolidating City Hall's commitment to digital innovation.
London is a major player on the global tech scene. This has led to job creation, economic diversification and efficient use of technology to make all our lives better.
The next mayor will have a crucial part to play. Get it right and they will not only have a direct impact on London's thriving economy, but will radically improve the experience of living in and interacting with one of the world's greatest cities.