TalkTalk share price dips as broadband battle heats up: Price wars looming in UK telecoms market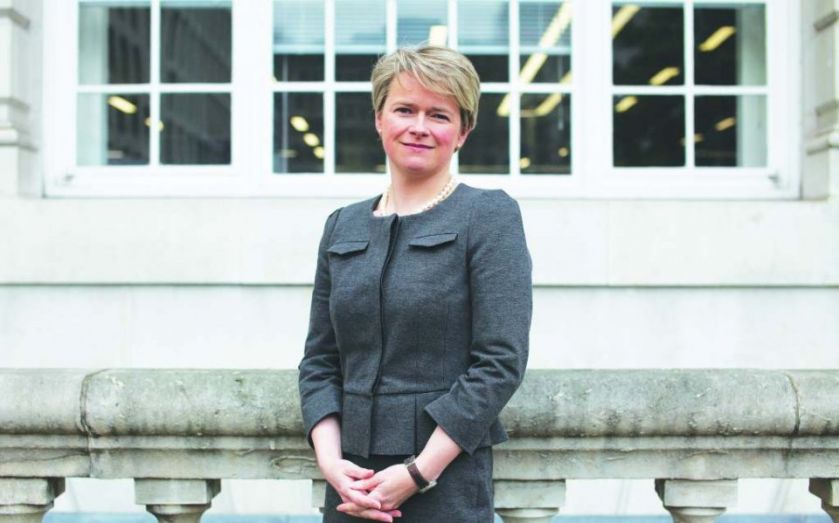 Telecom firm TalkTalk became the first victim of an increasingly competitive battle to win broadband customers yesterday, after £330m was wiped off the group due to concerns over the UK's market.
The firm, led by chief executive Dido Harding, saw shares close down nearly nine per cent after results showed revenue growth of 3.5 per cent for the quarter ending June – slower than the six per cent posted last quarter.
The company also spooked investors after it said the broadband market was "softer" than it had seen in recent quarters.
"In the spring, in the run up to the election, we just saw a quiet market," Harding said in an interview with Reuters yesterday. "As a result everyone has been driving more promotional activity."
TalkTalk's woes underline a recent shift in the UK's broadband market, marked by an abrupt fall in the take-up of broadband by UK consumers between March and June.
The Office of the Telecom­muni­cations Adjudicator keeps a track of new subscribers to packages offered by TalkTalk, Sky and other BT rivals, so-called unbundled local loop (ULL) subscribers.
It found the number of ULL subscribers in the second quarter rose by 30,000, versus a rise of 100,000 in the first three months of 2015 and 110,000 in the last quarter of 2014.
The second quarter of the year is traditionally a slower time for broadband takeup – only 17 per cent of last year's total new broadband additions took place in the second quarter, according to Credit Suisse – but the mood music has sparked a ferocious price war and promotional battle between broad­band providers.
Ten days ago, Sky slashed the cost of its entry level fibre optic broadband option, cutting it from £10 to nothing (a £16.40 line rental charge still applies per month). Two days later TalkTalk halved the price of its Plus TV offer to £10 a month and threw in a free Netflix subscription to lure customers.
"We had expected both Sky and TalkTalk to increase promotion levels as BT pushes its new bundles, including BT Sport Europe, but both new offers seem incrementally more aggressive," RBC's Michael Bishop said.
How will the incumbent BT respond? The group is unlikely to follow suit and slash prices, Barclays telecoms analysts have said.
More likely, the group will increase the promotion of its sports channel offering to win new customers.
BT is also one of the most aggressive at keeping existing customers, offering a 40 per cent discount on average to ongoing contract prices, compared to TalkTalk's 30 per cent.
With TalkTalk's share price rocked by concerns over the broadband market, all eyes will be on BT and Sky when they report results next week.