Six Nations: Resurgent Italy on a mission to earn respect from relegation backers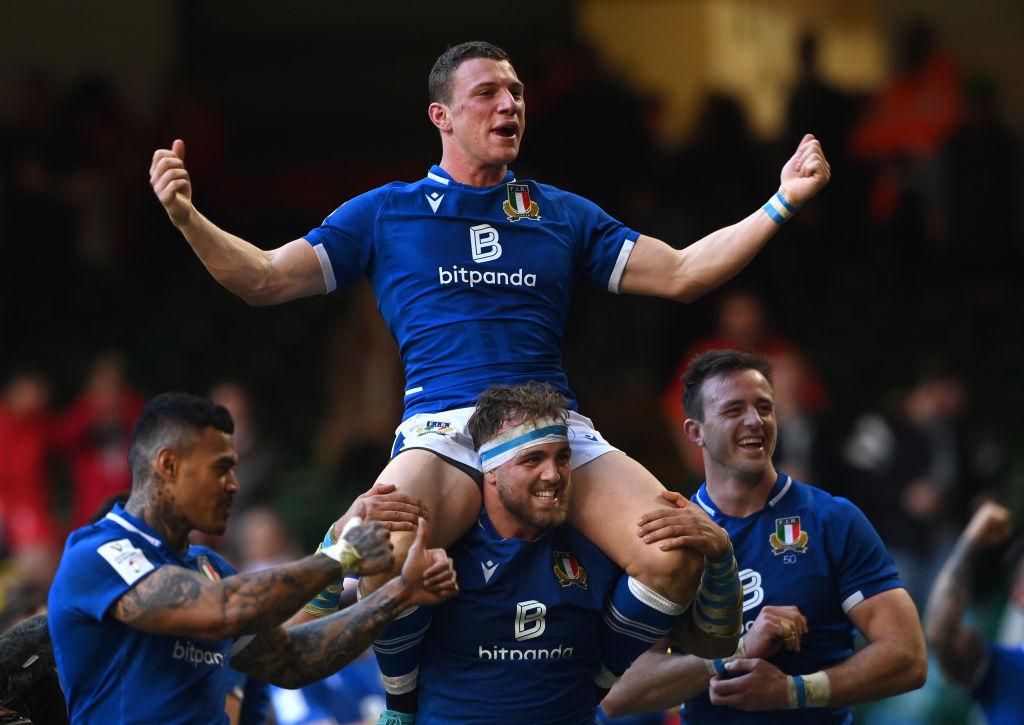 They're the traditional whipping boys of the Six Nations, with their highest finish coming 10 years ago when they concluded the Championship in fourth, but Italy have a new-found confidence and are going back to basics in 2023.
Last year they beat Wales in Cardiff to end a 36-match Six Nations winless run before backing the result up with their first ever home win over Australia in the autumn.
Under Kieran Crowley they're looking at technique and process while backing the youth of today to help them thrive for years to come. 
Italy is a tale of time
"The first question I got [asked last year] was about promotion and relegation, this year it took four hours so things have changed a little bit," said head coach Crowley.
"Our whole mantra is to gain respect and credibility and get an identity for Italian rugby. I think we are starting to do that.
"We're looking at developing a game that suits us and I think those sorts of things have changed and we're starting to get a little bit of consistency around selection."
The likes of Ange Capuozzo, Paolo Garbisi and Luca Rizzoli are among the youngsters who are making names for themselves across Europe's domestic leagues and Crowley has backed players such as these – as well as stalwarts, including a returning Jake Polledri – to continue building Italian foundations for the future.
"They all [need to step up]," Crowley said. "One of the things with our group is that there's not a lot of caps. There's a lot of players who have only played single [digit] games and when you look at Ireland and France there are a lot of 50-60 cap players.
Step up
"I don't think there's any one individual that has to step up; as a team we have to step up."
Leading the Azzurri this year is 24-year-old back row Michele Lamaro. He has played his whole club career across four Italian clubs and seems to be on the same page as Kiwi Crowley.
Italy have been guilty in the past of putting together good spells in matches without being able to last the entirety of the contest.
"I think for us a big thing is confidence," Lamaro said. "We are starting to believe, we did believe already but we believe in what we are doing.
"On the field it's about having your own process and not conceding after a mistake. That's almost the main thing: if you can stay in the fight in the game, for the whole 80 minutes, you have a chance."
It's difficult to assess Italy's level going into any tournament, and there's no doubt that they remain the weakest of the six sides in the competition. But to write off Italy is to offend 23 very big and determined men, so do it at your peril.