Silversands Grenada review: The longest pool in the Caribbean, the most luxurious hotel in Grenada
The one hundred metre long infinity pool that joins Silversands Grenada's atrium style lobby to the pristine sands of Grand Anse Beach is the longest in the Caribbean.
But that's not the first clue that this modern hotel is a unique proposition on this historic island. That would be the moment you're collected from the airport in the island's only Tesla, an SUV that turns heads even in London, but has already become a familiar sight to the locals as it ferries guests to and from the hotel.
In stark contrast to the older, more established resorts farther along the beach – which pride themselves on a more formal and traditional style of service – the sharply cool Silversands Grenada is instead courting a younger, more design-conscious demographic.
Read more: From sunken sculptures to rusting Soviet planes, Grenada is an island brimming with mystery
Large rooms are white and bright, with floor-to-ceiling windows and a clean and natural aesthetic of wood and stone. The beachside bar slowly takes on a clubby vibe as the sun dips below the horizon, a DJ appearing as if from nowhere to start dropping some distinctly non-Caribbean beats.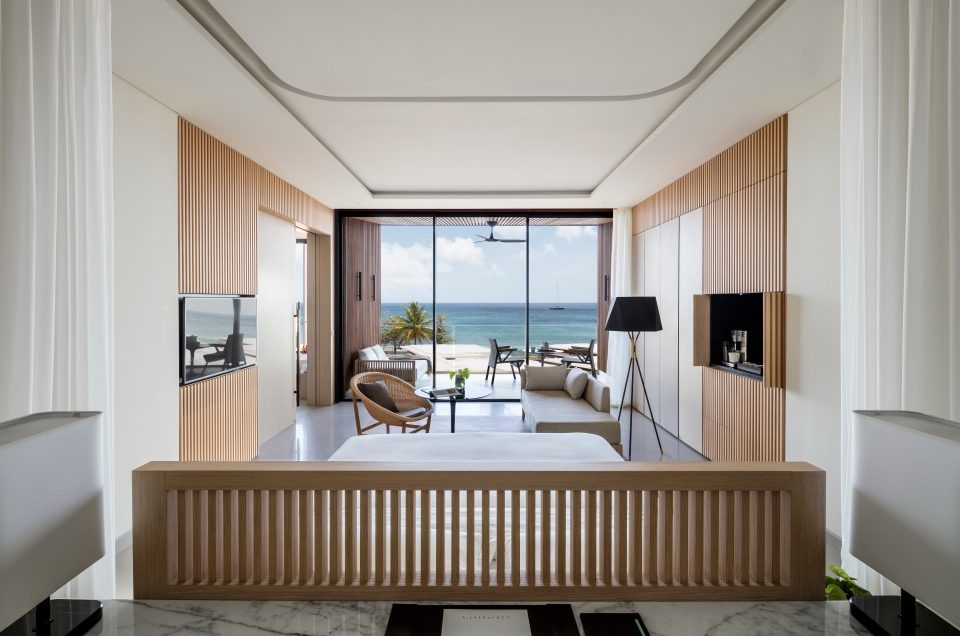 The gym and spa is an attraction unto itself, incorporating its own relaxation pool in a central courtyard flanked by saunas, Turkish baths, an ice room with a wall-mounted cold-water dunking bucket, and various other massage nooks and therapy areas. In one, you'll find a one-of-a-kind "experiential shower", which blasts you with water at varying temperatures as coloured lights and soundscapes serenade you. Strange? Yes. Effective? Perhaps.
Magical showers and record-breaking pools are certainly something to tweet about, and at the ultra-trendy Silversands Grenada, that seems to be half the point.
---
Rates start from $800 per night, including private airport transfers; daily breakfast; complimentary selection of soft drinks, coffee, bottled water and beer from the private bar.
Visit silversandsgrenada.com