Should 160,000 Tories choose our next Prime Minister? Yes, actually
Discussing the Tory leadership election on Sky News earlier this week, host Adam Boulton asked me why the party members seemed so relaxed about Boris Johnson's controversial private life.
"Isn't this the party of family values?" Boulton asked.
It's a fair point.
Three quarters of the party's 160,000 members believe that "young people today don't have enough respect for traditional values."
The question is, does Boris Johnson?
Actually a more pertinent question is, does it matter if he doesn't?
Corbyn is the real concern for Tory party voters
I told Boulton that I was in no position to look into the soul of Tory party members, but that it's safe to assume that only two issues are at play in the election of their next leader: who will deliver Brexit and (perhaps more importantly) who can defeat Jeremy Corbyn?
Another explanation may be that, despite the answers party members give to pollsters, their own social attitudes are not as important as they once were when it comes to contemporary politics.
Given that the next Prime Minister will be chosen not by the whole electorate but by a tiny fraction who carry Tory membership cards, it's understandable that these activists are being scrutinised.
There's also a fair bit of anger that the next PM will be picked by such a small and specific section of the population, but I can't share the frustration.
Don't get angry at the people who join political parties, get angry at those that don't. Party members, of whichever stripes, are a dedicated bunch and are by definition more politically engaged than the rest of us.
Relying on them to pick a new PM mid-way through a parliament may seem like an odd arrangement but it's a perfectly valid one.
For all the column inches devoted to the deficiencies of our electoral system we'd be in a far poorer state without the energy – and, when called upon, decision making – of party members. The rest of us only bother to show up once every five years.
Party like it's 1776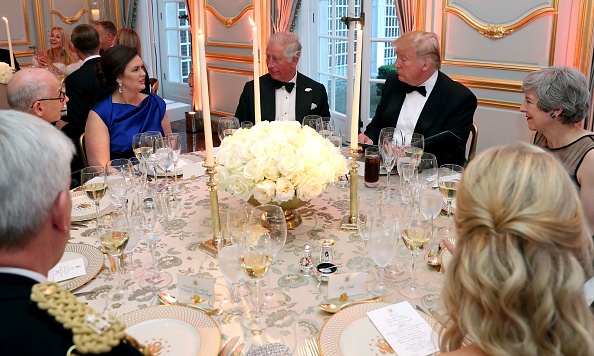 To Winfield House, home of the US Ambassador, for the annual Independence Day bash.
These days it's always interesting to see who turns up, given the hostility to Trump
It turns out a great party in the Regent's Park grounds of London's largest private residence is enough to win over a sizeable chunk of the capital's liberal arts and media crowd. Here's to the special relationship.
I'm planning to disappear for most of August. We've taken an isolated cottage in the Wye Valley and will live out the first few weeks of a new government in blissful, Twitter-free ignorance.
y the time I'm back at my desk we'll have a new PM and cabinet, and we'll be close to an announcement on the new governor of the Bank of England.
Rumours in the City persist that this process is being fast-tracked so that Philip Hammond gets to sway the decision. The Treasury denies this, but one person whose hat is in the ring tells me all the signs still point to an expedited process.
Politics and economics could both look very different by the autumn.
Another change on the cards is that my outstanding deputy editor Julian Harris is leaving us at the end of September.
He's been with City A.M. for nearly nine years, and has been my stalwart right-hand-man for four years. He will leave impossibly big shoes to fill – but fill them we must. I wonder if Mark Carney's interested…
Take a trip to Georgia
I have a friend who is obsessed with Tbilisi, Georgia. He visits several times a year and took me with him a couple of summers ago. Another friend now spends several months a year in the city. It has that effect on people and I would urge you to visit and soak up its ancient Silk Road history.
Another good reason to do so is that Russia, in its latest act of thuggery towards Georgia, has just banned all flights to the country – robbing this gorgeous place of the 1m Russian tourists who visit each year. Go, and see why they like it so much.
Climate change chaos
The chancellor has used his final weeks in office to warn Boris Johnson and Jeremy Hunt about making unfunded pledges. An important message from Spreadsheet Phil, and one roundly ignored by MPs who nodded through a change to the Climate Change Act on Monday night, committing the UK to a "net zero carbon" economy by 2050.
Without even a vote, MPs signed up to a policy that nobody knows how to implement and which comes with a Treasury-calculated price tag of over £1 trillion. Bonkers.