Safe as houses: How to invest in property without buying a home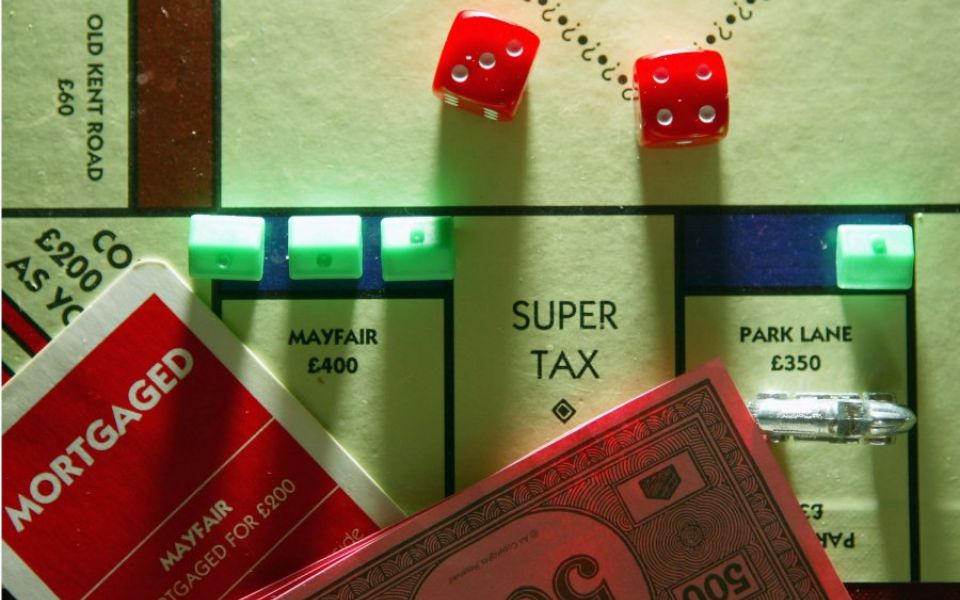 Brits are falling out of love with the property market. A recent report from Rathbones found that more than half of investors now take a pessimistic view on the sector.
It's easy to see why, when the government is making life harder for private landlords – with a tax hike just one of several measures making the buy-to-let market less attractive.
Meanwhile, sky-high property prices and glum wages are locking thousands of people out of the property market altogether, making dreams of owning that asset – particularly in London – seem futile.
There is a generation of people struggling to afford the massive deposits needed to buy a house, matched by a cohort put off from wading into the buy-to-let market.
But new financial models mean anyone can get in on some property market action. In fact, there are ways of reaping the rewards of the market, without being lumbered with all the downsides, like hefty tax bills, nightmare tenants, and pricey mortgages.
Over the past few years, property-oriented investment companies have been coming in thick and fast, bolstered partly by the launch of the Innovative Finance Isa (IFISA).
The minimum investment can be as little as £10, which isn't a patch on the huge deposits needed to buy a house (the average deposit in London is more than £90,000).
Less than a decade ago, people would have gawped at the mention of peer-to-peer lending. But more investors are now seeing this sector as a place to house their money in order to scoop up a decent return.
Life for rent
The peer-to-peer sector lends itself well to the mortgage market – using technology to make it easier for landlords to get the finance to purchase properties directly, while also letting investors profit from the property market through decent interest rates.
One of the most well-known players in this sector is Landbay. Professional landlords can get a mortgage loan secured against the property, which is funded through a pool of investors, who can expect a return of up to 3.54 per cent.
The company's chief executive John Goodall tells me that while residential property investors might expect less in the way of returns compared to some non-property players, the income is stable. It's also a way of hedging your money against inflation.
But the real bonus is that investors can tap the property market for a small sum of £100, without the demands of being a landlord.
However, supporting the buy-to-let market – and effectively capitalising on Generation Rent – doesn't end with the peer-to-peer players. Equity is worth considering if you want a higher return, and are prepared to take the risk.
Property Partner is the biggest name in that field, which lets investors buy and sell shares in firms that own rented properties.
Since it launched in 2015, returns have hit seven per cent.
Bricklane.com is also shaking things up. The company supports the buy-to-let market, but investors make money out of the rental income and changes in the value of the properties owned.
Rather than lending against properties (as with the debt platforms), you buy shares in either the London property portfolio (which has returned 10.7 per cent since it launched 10 months ago), or the Regional fund (which has seen returns around eight per cent each year).
Being structured as a real estate investment trust means Bricklane funds are eligible in an Isa or a self-invested personal pension, making this a tax-efficient way to invest in UK residential property.
"The products pass on the best of property – rental income, stable movements in price without equity market volatility, and choice over where to invest," says chief executive Simon Heawood.
"Combined with costs that are 30 per cent lower than commercial property funds, and strong returns since we launched, we're seeing a lot of demand from investors looking to escape the downsides of buy-to-let, while maintaining exposure to the property market."
Over troubled water
Another corner of this vast market is bridging loans, which provide short-term finance to fill the gap between buying (or building) a house and selling an old one. With buy-to-let rules getting tougher and taxes rising higher, this form of finance is increasingly being used by landlords.
It wasn't long ago that only very experienced investors would get involved in bridging loans, but investment platforms have made it far easier to facilitate them, meaning they are more accessible to "normal" investors.
There are plenty of companies tapping the bridging loan market (particularly for development purposes), but some of the well-known names include Octopus Choice, JustUs, CrowdProperty, and Wellesley & Co.
Building on up
Supply is at the root of the UK's housing crisis. While there is not one central point of blame, the lack of finance is a major barrier to building new homes. This was stressed by former housing minister Mark Prisk in a report last month.
Alternative investment companies can plug a hole here too, helping with some of the heavy lifting by providing development finance for residential properties.
One of the best known names, LendInvest, has helped investors to channel almost £1.3bn to fund more than 4,000 much-needed UK homes since it launched in 2013.
The company has four investment channels, which allow you to invest in real estate-backed loans that have been granted to professional property investors and developers.
High net worth investors can use the online platform, which lets you self-select and manage a portfolio of loans. Each loan has detailed descriptions of location, value, duration, borrower's intentions, and will have its own distinct rate of return depending on the risk profile.
But again, even on the development side, you don't have to invest in loans. If you're set on getting a higher return, there are equity crowdfunding options.
Shojin Property Partners, for example, provides equity funding for property developers, and co-invests alongside investors in every single project.
While a bank loan will largely fund the project, Shojin provides the bulk of the equity which the developer usually puts in, and the company will get retail investors on board to fund the balance.
"People know the buy-to-let market, but they've never really gone outside of that when it comes to investment in the property space," says the company's chief executive Jatin Ondhia.
"If we have done all the research on the project, we might as well be at the equity level, because that's where the returns are going to be the greatest." While the risk is vastly higher, and the minimum investment is £5,000, you could see returns topping 20 per cent.
The development options could even go a long way to alleviating the country's housing crisis by building more homes.
This isn't an exhaustive list, but it gives you an idea of the different ways you can benefit from the British property market, without having to directly own the physical asset.
Also bear in mind that some of these companies offer an IFISA option, which means you can benefit from the government tax breaks too.
Investing in residential property isn't the same as having a roof over your head, but the returns could set you on the right track to eventually afford your own home.