Sabalenka vs Svitolina French Open clash the highest profile Ukraine vs Belarus-Russia match since war began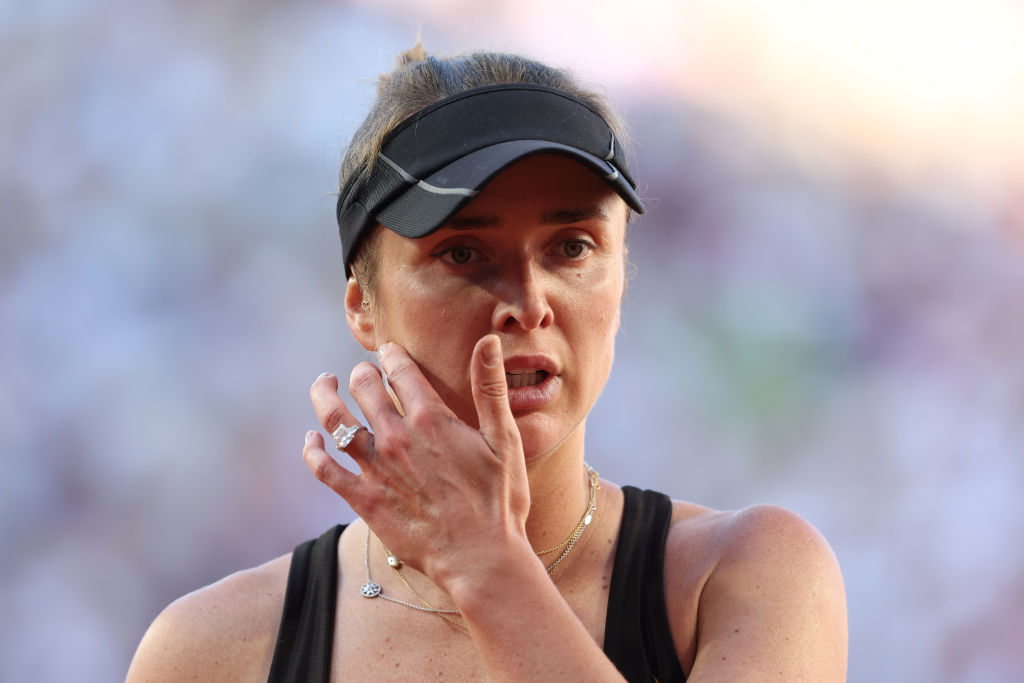 It's been 16 months since Russian president Vladimir Putin illegally invaded Ukraine – supported by Belarus – and nearly a decade since the occupation of the Crimean peninsula. But tomorrow, over 1,200 miles away from Kiev at the French Open, is set to see the most notable meeting since the 2022 war began between players who represent the two sides of the conflict.
The women's French Open quarter-final between No2 seed Belarusian Aryna Sabalenka and unseeded Ukrainian Elina Svitolina is scheduled for Roland Garros tomorrow morning.
Tennis has been at the forefront of simmering tensions over Russia's aggression, which has seen players refuse to shake hands and express political messages. But none of these have come at the business end of a Grand Slam.
Those who say sport isn't political aren't being truthful with themselves. Countries and regimes use sporting success as a diplomatic tool, parading their heroes as a metaphor for their strength. Russia has done this for decades.
But Belarus, under Alexander Lukashenko, is a country widely seen by many as a puppet state of Russia and the Kremlin, despite recently being a member of the Eastern Partnership.
Along with Russians, Belarusians were last year banned from competing at Wimbledon and other British tournaments by the All England Club and the Lawn Tennis Association following pressure from the UK Government. But that has had little impact on the tennis season, besides the lack of ranking points available at the London Grand Slam.
On her way to the quarter finals in Paris, Sabalenka has seen off Ukrainian Marta Kostyuk, Belarusian Iryna Shymanovich, Russian Kamilla Rakhimova and American Sloane Stephens.
Svitolina, meanwhile, beat Italian Martina Trevisan and Australian Storm Hunter before facing Russians Anna Blinkova and Daria Kasatkina.
The Ukrainian has been taking the moral high ground at Roland Garros, where crowds often boo players.
Svitolina had said she would not shake hands with any Russian or Belarusian player during Roland Garros due to the illegal war in Eastern Europe; she kept her word against Kasatkina, albeit still acknowledging her after victory. Fans still booed the Russian off the court.
She also called her Russian last 16 opponent "brave" for taking a sympathetic stance on Ukranians who refuse to shake hands.
"[I am] really thankful for her position that she took. She's [a] really brave person to say it publicly, that not so many players did," Svitolina said, after advancing to the quarter-finals.
"She's a brave one."
"The saddest part is the war still going on," the defeated Kasatkina, an outspoken advocate on Ukraine, gender equality and on gay rights, as a member of the LGBTQ+ community, said last month.
"So of course, players from Ukraine have got a lot of reasons to not shake our hands. I accept it and it is how it is. It's a very sad situation and I understand."
Belarusian Sabalenka is the overwhelming favourite for this last eight tie at Roland Garros, though many will also be monitoring Carlos Acaraz and Novak Djokovic's quarter-finals on the clay.
Sport is political, and there's no getting away from it. But with a remote acknowledgement from either side of the net likely, Sabalenka and Svitolina can ensure the tennis at least attempts to be the centre of attention.