Russia heading back to recession as Ukraine turmoil hits business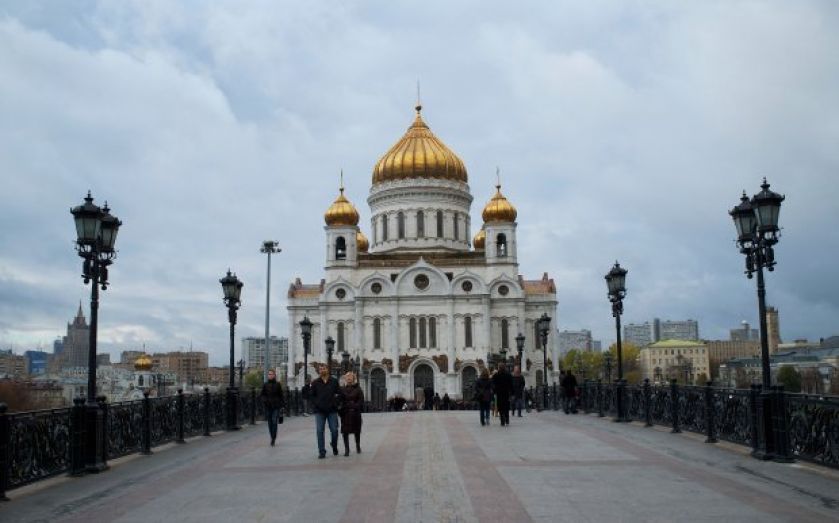 Russian private sector output has fallen at its fastest rate in five years, according to survey data released today, prompting some to suggest that the country is yet again facing recession.
The HSBC purchasing managers' index, compiled by Markit, sees the Russian headline output index fall to a five year low of 47.1 in May. Any number below 50 implies that the private sector as a whole is in contraction.
Firms expecting lower activity in May cited "political uncertainty, inflation and weaker investment spending" as reasons. Tensions over Ukraine remain at the front of many investors's minds, as a recent Bank of America Merrill Lynch fund manager survey saw most respondents state that "geopolitical crisis" is the largest tail risk they currently face.
Total output across the manufacturing and services sectors has fallen for the third month in a row, according to the survey. Chris Williamson, chief economist at Markit, tweets that the country is "heading for another recession". Russia also saw the strongest fall in employment since 2009, with output price inflation trending higher for a fourth month, accelerating upwards to its highest since July 2011.
Alexander Morozov, chief economist (Russia and CIS) at HSBC, says that the PMI survey "signals another leg down in the Russian economy is most likely in the coming months before the situation can start improving, if the resumption in new order growth in manufacturing continues."