Northern Line suspension: Delays hit five major Tube lines at rush hour
The Northern Line is now running with minor delays after a day of frustration for commuters, as TfL warned of evening rush hour disruption across five major Tube lines.

Transport for London (TfL) told passengers that the Northern Line service has mostly recovered from signalling failures that left the line suspended for much of today.

Read more: Northern Line problems leave commuters to endure rush hour crush
The upgrade from a suspension, and later severe delays, to minor delays came just in time for the evening rush hour as people try to get home.

Northern Line passengers were forced to find different ways to work this morning after the entire line was suspended across all four branches and in both directions owing to the signal failures.

The Tube line's social media account told one passenger: "The line has improved and we're now running with minor delays to all destinations. With minors you can stay with your planned route, but it may take a little longer than normal."

Earlier the Northern Line's Twitter account told one user wondering if the commute home would be affected: "I honestly could not say. There will be be [sic] some delay in your journey, whilst service recovers but that's about all I can confirm today."

Londoners crammed themselves onto buses and other Tube lines after the Northern Line was suspended at 5.30am.

Transport for London (TfL) has still not solved the signalling failures affecting the line, but reopened parts of the line this afternoon, though Camden Town to Kennington remained shut at the time.

But the good news was tempered with delays across much of TfL's Tube network.
The Bakerloo Line is now running with severe delays after a faulty train and a fire alert at Lambeth North.
TfL said tickets would be accepted on buses and London Overground trains between Euston and Harrow & Wealdstone.
Meanwhile the Central Line has severe delays after a signal failure at Liverpool Street.
The Metropolitan and City Line is also running with minor delays, after TfL cut the line to a reduced service "while we establish our new signalling system".
The District Line also has minor delays between High Street Kensington and Edgware Road.
Read more: The Tube is set for 4G mobile coverage by mid-2020s
The entire Northern line, which is one of the busiest on the Underground, was brought to a halt this morning, on all four branches and in both directions, following a signalling failure.
Tube chaos descended on Northern line passengers this morning, who were forced to find other routes to work during a rainy rush hour as TfL staff turned them away from stations that effectively became out of action.
TfL told commuters to take buses to their nearest alternative Tube line to make their way into work.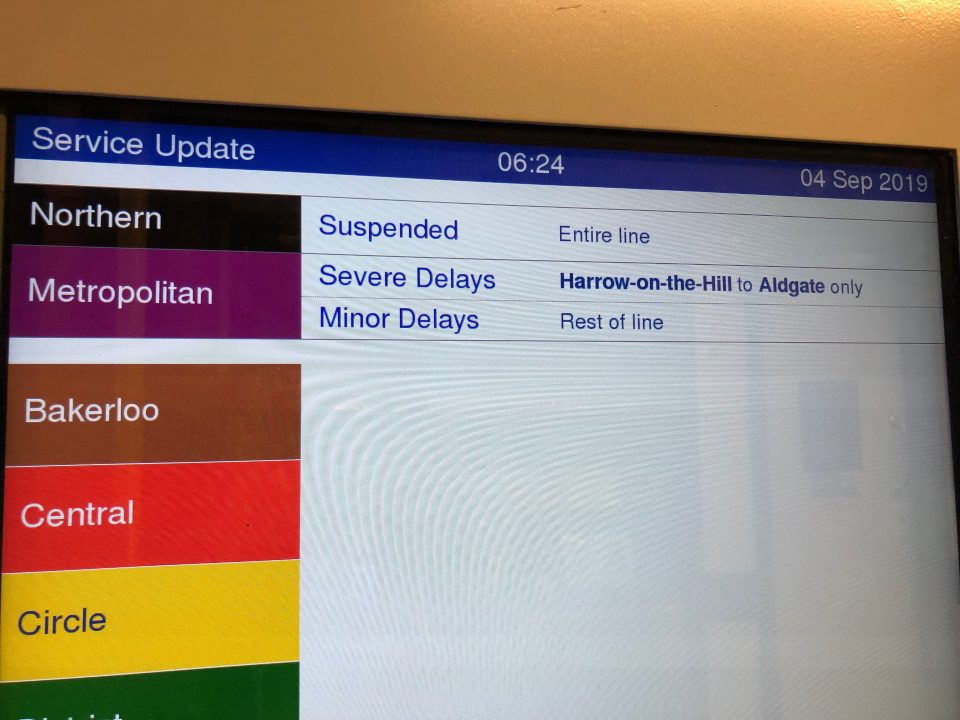 "No service due to a signalling system failure. Tickets are being accepted on Southeastern, Thameslink, London Trams and London Buses," London Underground said.

The problems began as the first trains arrived at platforms at 5.30am and at the moment there is no timescale for how long the issues could last.

One TfL worker warned City A.M. this morning that delays could last all day as engineers work to fix the problems across the whole line.
Twitter user Jack Sommers said: "TfL really needs to be sending push alerts about disruption – for the second time in two months I've arrived at the Tube to find it shuttered and white board meekly saying the entire Northern line is closed."
Another, James Baird, tweeted: "Yeah good luck getting the entire patronage of the Northern line onto regular bus services."
Another person complained of a lack of information at Hendon station, saying: "Your hendon staff say nothing just move you out the station like they are herding sheep very bad line n customer service."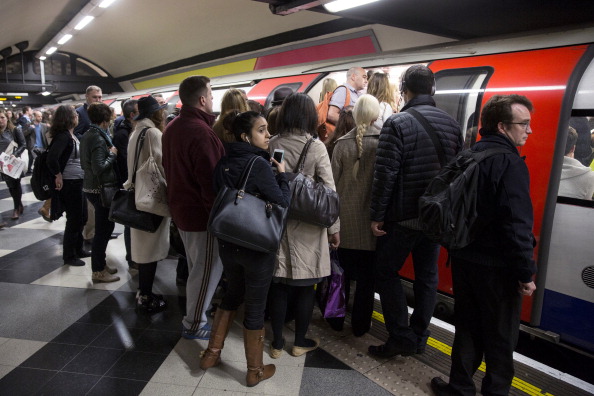 Brian Woodhead, London Underground's director of customer service, said: "I am extremely sorry for the disruption suffered by customers on the Northern line today following a signalling system failure at our control centre. Our engineers are working hard to fix the problem and restore a full service as quickly as possible."
The Northern Line's Twitter account apologised for the suspension, saying "I know it's not ideal".
"Our engineers are working hard to fix the problem and restore a full service as quickly as possible," the social media account added.
More than 800,000 Londoners rely on the Northern Line to get to and from work each day.
The disruption coincided with the first week of the new academic year at many schools across the capital.
Commuters vented their frustration online, as well as sending the occasional lighter tweet.
Greg Constable tweeted: "What an awful start to a Wednesday – torrential rain, northern line closed and now the Overground cancelled all their trains. Get me back to bed FFS"
Another commuter asked TfL if it would pay their £20 taxi fare to work.
Elsewhere the Metropolitan Line was suffering severe delays between Harrow on the Hill and Aldgate as TfL struggles to bed in a new signalling system.
Read more: Severe delays hit Metropolitan Line as TfL rolls out new signalling system
Minor delays ran on the rest of the line after problems lasted most of yesterday, when it launched the signalling upgrade.
The new signalling system is supposed to allow TfL to run 33 per cent more trains during rush hour by 2023.