A rural idyll a stone's throw from London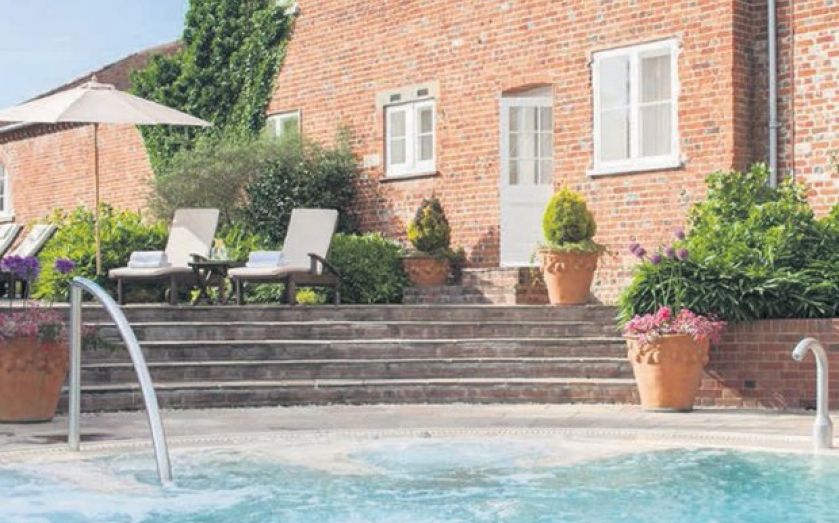 Under an hour from the capital, the Four Seasons Hampshire is the perfect place to recharge your batteries
THREE years ago, during my first ever stay at a Four Seasons Hotel, my friend and I invented a game.
In order to win all you had to do was walk from our room to the bar without communicating with a member of the hotel's staff.
They take customer service so seriously at the chain – which is expanding in the UK – that it's literally impossible to walk twenty yards on the ground floor without being accosted by an immaculately trained Four Seasons employee.
"Are you okay, sir?" "Can I get you anything?" "Are you alright?" "Are you lost sir?" – it's an intensely attentive style of hotel service that I usually find intrusive. Yes, I probably am lost, but it's embarrassing to admit it when the porter showed me to my room five minutes ago. And anyway, sometimes I like to work things out for myself.
If I'm not lost then I'm probably just being nosy, trying to get a peep at the glamorous Four Seasons clientele. But that's embarrassing to admit as well. Usually I just want to be left to explore on my own.
When I arrived at the Four Seasons Hampshire in May this year, I was in the mood to be looked after. The week before I'd spent five days traversing the country on business; I was exhausted.
"Can I take your bags, sir?" asked the porter at the door.
"Please do," I wanted to say, "and can you take me a cup of tea and stroke my head and tell me everything's going to be okay as well?"
If you've been partying hard or working hard or both, the Four Seasons Hampshire is the perfect place to recuperate.
Accessible from London in under an hour and located in the lush Hampshire countryside, the restored Georgian manor house is the perfect taste of pastoral tranquility.
On my first night I ate at the in-house restaurant Fish, a beautifully light dover sole and a glass of crisp, ice cold white wine on the south-facing terrace as the sun went down was the perfect way to take the edge off my heavy week.
The next morning I planned on giving the archery or tennis a go but tiredness and the most comfortable bed I've ever slept in conspired to make me miss my alarm. The sport facilities look great, however.
Oh well, I was happy to amuse myself strolling the beautiful grounds until my afternoon spa treatment. The hour long massage cleansed any residual pain from the week before.
The ideal stress-busting weekend.
Rooms from £290 per night. For more information visit fourseasons.com/hampshire
or call 01252 853000
BEST OF THE REST: COUNTRY ESTATES FOR WEEKEND BREAKS
Coworth Park hotel,
The Dorchester Collection
This stunning country estate near Ascot is the perfect meld of traditional and modern. In the autumn, you can gaze wistfully from the study over the polo field and across to the bronze woodlands. Add a gin and tonic and you have the ideal retreat.
coworthpark.com
Lucknam Park
This estate near Bath has a stunning half mile driveway, where you can easily imagine Victorian gentlefolk trundling by in horse-drawn carriages. Inside is an excellent new spa facility, featuring an infinity pool that flows through an archway into the gardens.
lucknampark.co.uk
Pennyhill Park
A short ride south to Surrey will take you to this beautifully converted estate. The ivy-clad stone building features a state of the art spa complex, a first-rate brasserie and a wonderful bar to while away a chilly November evening.
pennyhillpark.co.uk