Richie Benaud's iconic commentary captured in six videos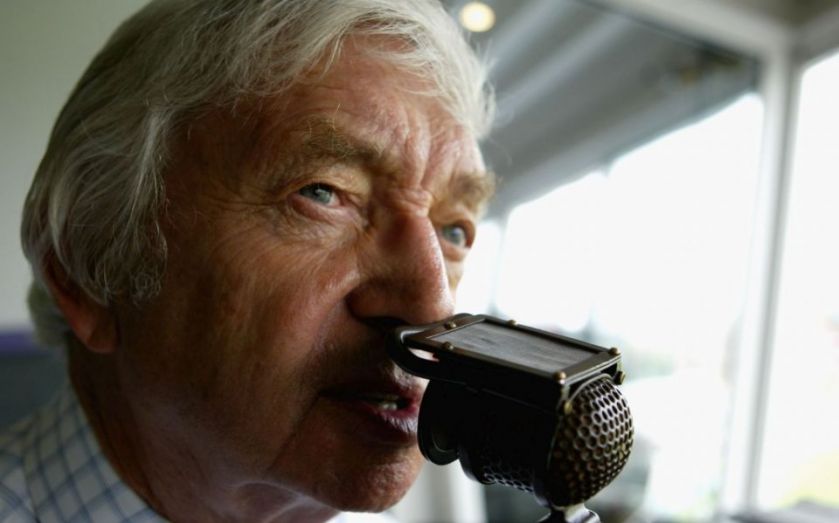 Iconic cricket commentator and former Australia captain Richie Benaud has died aged 84, triggering an outpouring of tributes and reminiscences from cricket fans around the world.
After a successful career on the field, in which he captained Australia in 28 tests and became the first cricketer to achieve a test match double of 2000 runs and 200 wickets, Benaud retired in 1964 to begin a 45-year career in broadcasting.
With his unmistakably concise style, Benaud's commentary for the BBC, Channel 4 and Channel Nine in Australia helped both to break down the game into its simple fundamentals and sear countless cricketing moments into fans' memories.
Benaud once said his motto for commentating was: "If you can add to what's on the screen then do it, otherwise shut up."
Thankfully, dutiful fans have taken the time over the years to document some of Benaud's finest moments from the commentary box on YouTube. Here are some of the best:
Benaud's final over
For a perfect demonstration of Benaud's style, look no further than his final over from the commentary box in England. With Channel 4 missing out on the broadcasting rights to Sky – and many in the country losing a great summer tradition with it – the 2005 Ashes was his last.
After the crowd stands to signal its appreciation, the Australian begins his goodbye – only to be interrupted by Glenn McGrath taking Kevin Pietersen's wicket. Without a hint of a stutter, Benaud perfectly weaves the wicket into the flow of his sentence.
…And that's what it is as far as I'm concerned: Time to say goodbye. And to add to that, thank you for having me. It's been absolutely marvellous for 42 years, I've loved every moment of it. It's been a privilege to go into everyone's living room throughout that time.

What's even better, it's been a great deal of fun…But not so for the batsmen! McGrath has picked him up. Late in the day he's got a beauty through Kevin Pietersen.
No holds barred to underarm bowling
The 1981 World Series Cup match between Australia and New Zealand featured one of the most infamous moments in the history of cricket, when Australian Trevor Chappel delivered an underarm bowl to prevent the Kiwis from getting a draw.
Despite the favourable result for his country, Benaud was not amused, describing it as a "disgraceful performance".
"Jones! Bowden…!"
Two names told you all needed to know at the dramatic end of the second test at the 2005 Ashes, during which England clinched the win by two runs. Geraint Jones made a great catch, umpire Billy Bowden signalled out and the match was sealed.
"Kasprowicz, the man to go – and Harmison has done it … despair on the faces of the batsmen and joy for every England player on the field," said the legendary commentator.
Tribute to Phillip Hughes
Phillip Hughes' tragic death came after Benaud had retired from over-by-over commentary, but he was still active as a pundit in Australia. In trademark Benaud style, this tribute to Hughes was simple, to the point – and immensely moving.
"You wouldn't believe it… he's done him between his legs"
This now-classic piece of commentary summed up the cricketing marvel that was a young Shane Warne, one of the best spin bowlers of all time.
"Well whatever it is they talked about, you can bet in the future it'll be: 'why don't you give the one in between the legs'," prophesied Benaud.
Benaud's humour
When the situation demanded it Benaud could force a few smiles from the couch too.