London rental prices: Renters on living wage priced out of every postcode in the capital
Exorbitant room rents are pricing low-paid workers out of all parts of London, as new data shows that there is no longer a single postcode in the capital where you can afford to live on the London living wage.
On average, renters earning a living wage put more than half of their salary, 56 per cent, toward rent. In upmarket boroughs of West London, this figure comes closer to a whopping two-thirds, data from flat rental site SpareRoom shows.
In fact, from Hillingdon in the west to Bexley in the east, there is no longer any part of London's 32 boroughs that is affordable on this salary.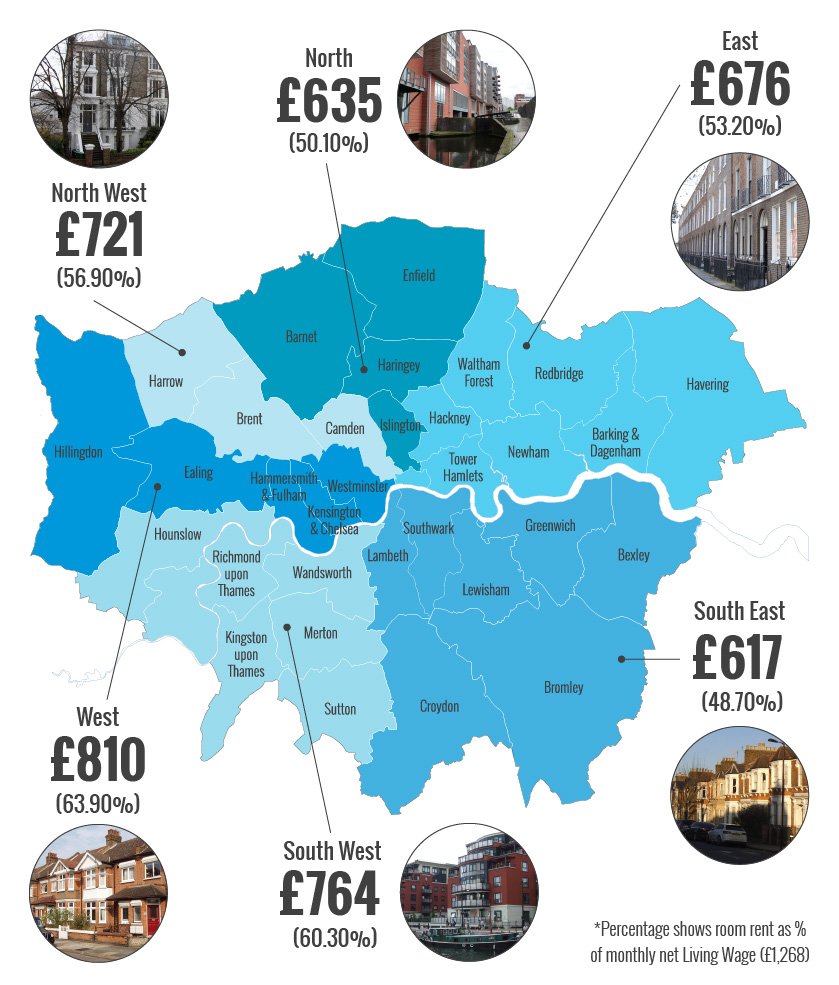 Even Thamesmead, the capital's cheapest postcode, is out of reach, as an average rent of £480 means putting aside 38 per cent of your income for accommodation.
To be considered "affordable", rent must come to no more than 35 per cent of take-home pay.
Read more: A north-south divide emerges in the capital's property sector
The London Living Wage Foundation advises that companies pay their staff a minimum of £9.15 per hour, which comes to a net weekly rent of £292. Average weekly room rent in the capital, meanwhile, has risen six per cent over the past year to hit £712.
Matt Hutchinson, director of SpareRoom, comments that people on the Living Wage are "what keeps London ticking":
We've reached a point where the housing crisis is driving the lowest paid workers out of the capital. Even the cheapest way to rent, flatsharing, is officially unaffordable to them across the whole of London.
For apprentices, renting in the capital is even more unattainable, as room rents come to 160 per cent of the apprentice wage of £444.