Alcohol policies are hitting ordinary drinkers and failing the vulnerable, says new report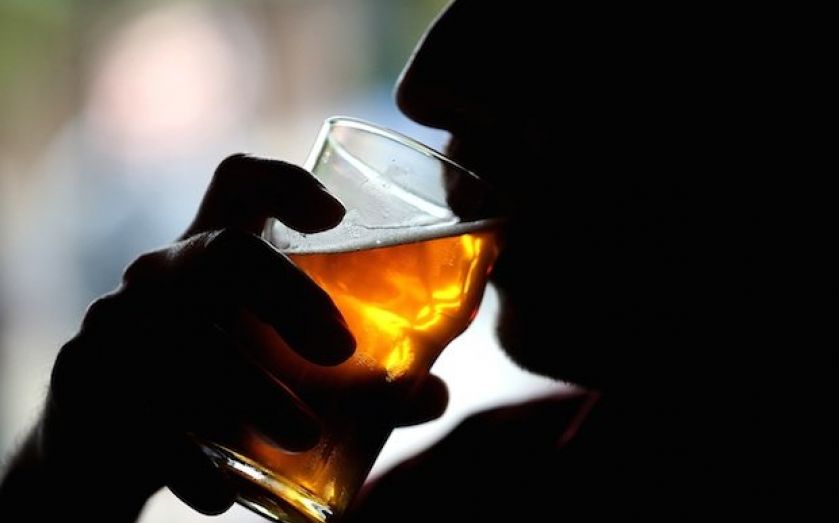 The government's alcohol strategy is failing to reduce problem drinking among the most vulnerable and is based on an outdated mathematical model, according to a new report released by the Institute of Economic Affairs (IEA).
Furthermore, proposals to ban alcohol advertising, restrict licensing and raise price will do little to tackle the problem and will only serve to punish responsible drinkers.
Britain's alcohol policy mirrors that of many other countries in aiming to cut down on per capita alcohol consumption. Supporters of the policy invoke the "Total Consumption Model" to support policies that impact all drinkers.
Invented in the 1950s, the model is based on a statistical correlation between average alcohol consumption and levels of dangerous drinking. However, the IEA finds that the model is riddled with flaws and performs poorly when it comes to predictions.
The IEA observes that per capita alcohol consumption depends to a large extent on the amount of heavy drinking in the population, not the other way around. The reason why there is often a relationship between per capita alcohol consumption and alcohol-related harm is that problem drinkers ramp up the average.
The Total Consumption Model points governments toward trying to reduce average alcohol consumption rather than heavy consumption in specific groups. This stance has been supported by groups like Alcohol Focus Scotland, which has argued: "If we all drink less, then harms will come down across the board."
However, this is unlikely to be the case since over 70 per cent of alcohol is consumed by one fifth of the population. Alcohol-related health problems are, to a large extent, concentrated in a minority of drinkers.
To illustrate the shakiness of the relationship between per capita consumption and alcohol related harm the report points to NHS data, which shows a 135 per cent increase in alcohol related hospital admissions between 2002/03 and 2011/12, however, over the same period alcohol consumption dropped by almost 20 per cent.
Between 1980 and 2000 alcohol consumption in the UK climbed by just 0.8 litres per person, while liver cirrhosis mortality almost doubled. In Sweden, liver cirrhosis more than halved while drinking declined by only 15 per cent.
Another strange paradox is that while the richest groups in society drink the most and the poorest the least, alcohol-related mortality is highest among those lower socio-economic groups.
Furthermore, policies to make alcohol more expensive will have little impact on problem drinkers, who are less sensitive to price rises than their moderate counterparts. As for clampdowns on availability and advertising, these seem to have no noticeable impact on anyone.
The IEA concludes that the most plausible explanation for this paradox is that "alcohol consumption in the poorest groups disguises the presence of a minority within the group who are drinking vastly more than the group average".
With so many holes in the Total Consumption Model, the IEA suggest the government abandons wide-ranging interventions that hit all drinkers and instead use targeted measures to help reduce the harm amongst those most affected.
Co-author of the report and director of lifestyle economics at the IEA, Christopher Snowdon, commented:
There is no reason to think that getting moderate drinkers to lower their alcohol intake is going to reduce levels of heavy drinking; individuals will not collectively adjust their drinking habits to imitate a simple mathematical formula.

The UK's alcohol policy fails to help the most vulnerable. The one-size-fits-all approach persists because it is clear and simple. It's high time campaigners recognised that the real reasons why some people drink to dangerous excess are complex and varied.
Bitcoin apps welcomed back to Apple with Coinpocket wallet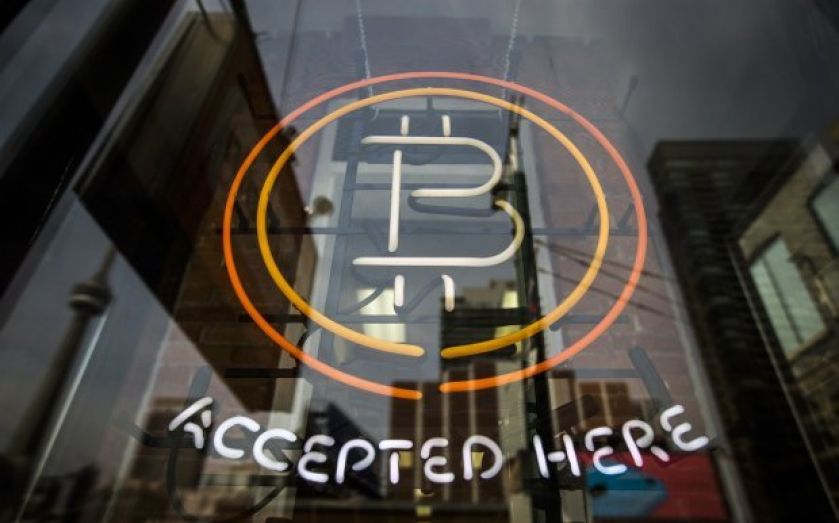 Apple's rapproachment to cryptocurrencies appears to bearing fruit, with the first Bitcoin wallet app available to download on the company's iOS app store, according to Coindesk.
Apple recently updated its guidelines to allow for apps transmitting "approved virtual currencies" so long as they do not break the law.
The Coinpocket app gives users the same services that had previously been provided by Blockchain and Coinbase, which Apple had removed from its iOS store.
As well as offering send and receive services, Coinpocket gives users three sources for Bitcoin price movements and the ability to add Bitcoin from other wallets.
Coinpocket's acceptance will no doubt incentivise other apps to update their systems and get back in the game. No longer will the arena of Bitcoin wallets be left entirely to Apple's rivals, such as Google's Android.
In February, Apple removed the last Bitcoin wallet from its iOS app stores, offering no explanation for the removal of UK-based Blockchain other than it was due to an "unresolved issue".
The application had been available on the iOS app store for over two years and was downloaded over 120,000 times.
Blockchain responded furiously to the move, issuing a statement on its blog: "These actions by Apple once again demonstrate the anti-competitive and capricious nature of the App Store policies that are clearly focused on preserving Apple's monopoly on payments rather than based on any consideration of the needs and desires of their users."
In more encouraging news for Bitcoin users, app eGifter now allows customers to purchase items with Bitcoin.
Domino's Pizza hacked with 600,000 customers' details at risk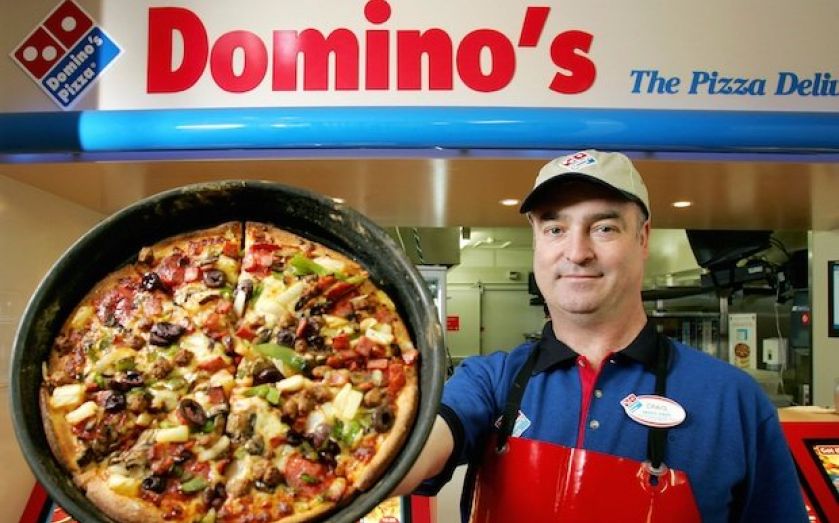 Domino's pizza has had its database hacked with the details of over 600,000 customers now in the hands of a hacker called Rex Mundi, according to Sky News.
Mundi is demanding the pizza delivery company hand over €30,000 or else the details, which include customers favourite toppings, will be released later today.
Answering why he had stolen the details of customers' pizza of choice Mundi simply responded "because why not?".
However, Mundi may be set for disappointment, with Domino's chief executive Andre ten Wolfe saying the company would refuse to meet the hacker's demands.
Speaking to a Dutch newspaper, Wolfe said: "There are clear indications that something is broken on our server."
He was keen to add that no credit card information had been stolen.
In a post to an online clipboard, Mundi said: "We downloaded over 592,000 customer records (including passwords) from French customers and over 58,000 records from Belgian ones.
"That's over six hundred thousand records, which include the customers' full names, addresses, phone numbers, email addresses, passwords and delivery instructions."
Majestic Wine sees profits rise with average bottle selling at £7.94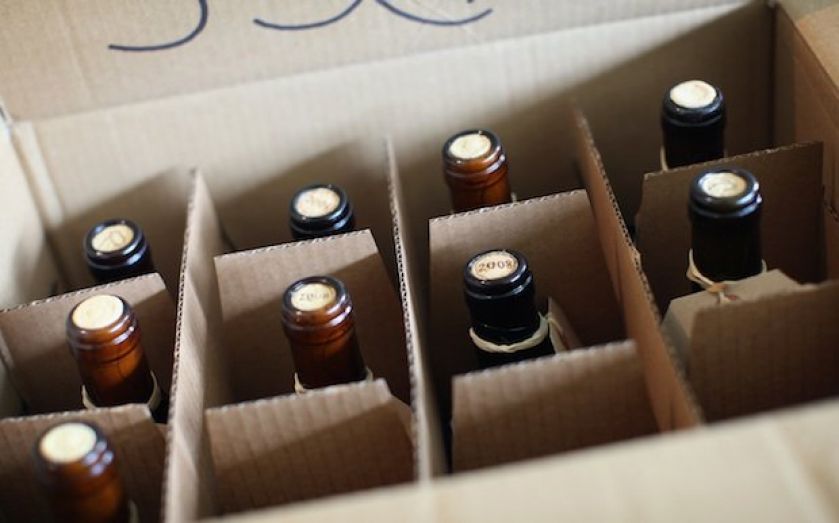 The UK's largest wine specialist Majestic Wine has enjoyed a rise in profit before tax to £23.8m for the year ended 31 March, compared to £23.7m the previous year.
Total sales climbed 1.4 per cent to £278m, with market share rising by 0.1 per cent to 4.2 per cent. Sales of Rose from Provence rocketed by 84 per cent, while Malbec from Argentina, Chile and France rose were up by 50 per cent.
Commenting on the results Steve Lewis, chief executive, said:
Majestic made good operational progress in the last year and despite the difficult trading environment delivered a solid performance. 2015 will be a year of increased investment for Majestic to ensure that we have the right infrastructure to maximise on our long term opportunities for future growth.
The company had seen sales slide since the start of 2014. Majestic Wine's shares have taken a beating falling 19 per cent so far this year after issuing a profits warning in March.
Wizz Air abandons London IPO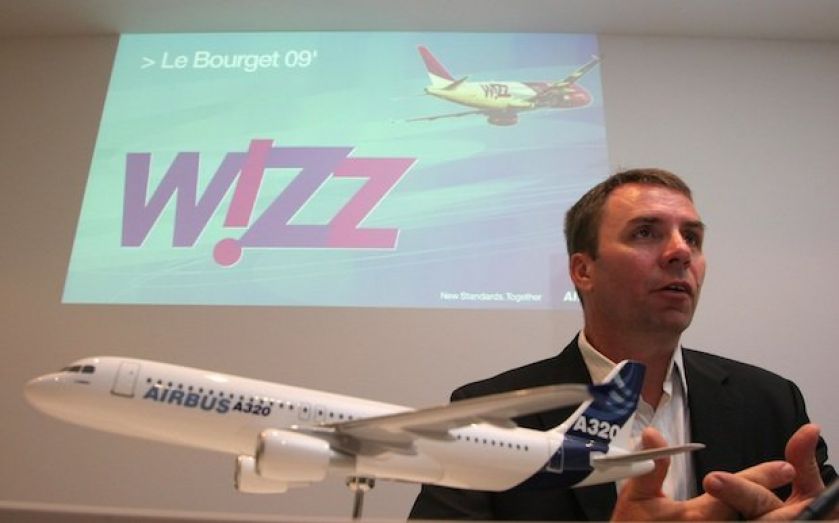 Low-cost Hungarian carrier Wizz Air has decided not to go-ahead with plans to for an initial public offering on the London Stock Exchange.
The company had estimated the IPO would raise €200m.
In a statement issued on Monday, Wizz Air said:
Despite the positive response to our business story and the Company's growth opportunities and prospects within the institutional investment community, Wizz Air today announces that the Company has decided not to proceed with an IPO at this stage, due to the current market volatility in the airline sector.

The outlook for Wizz Air's business remains extremely positive and unaffected by the decision not to proceed with an IPO; the Board will continue to focus on executing its strategy of driving growth and value.
Founded in 2004, Wizz Air is part of a host of low-cost airline providing increasingly stiff competition to the more established airlines, such as Ryanair and EasyJet.
Vodafone set to buy Cobra Automotive Technologies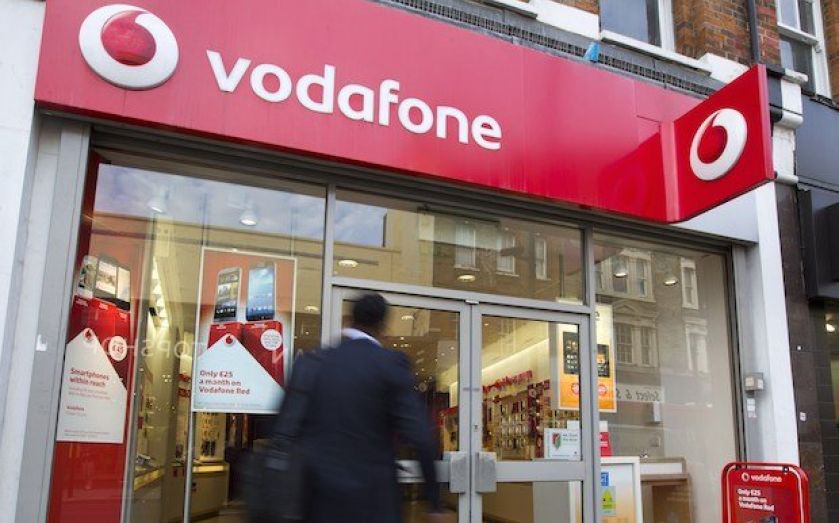 Vodafone has announced its intention to launch a voluntary takeover of Cobra Automotive Technologies for €1.49 per share in cash, valuing the company's entire fully diluted ordinary share capital of Cobra at €145 million (£115m).
Cobra has operations in a host of countries including China, Brazil, Japan and the UK and is listed on the Milan stock exchange.
Vodafone entered into an agreement with the main shareholders of Cobra, who together hold 74 per cent of the share capital of Cobra, to effect certain matters including agreeing to tender their shares into the offer.
The offer for the provider of security and telematics solutions to the automotive and insurance industries is expected to be launched in the next few weeks.
Erik Brenneis, director of M2M, Vodafone, said: "The combination of Vodafone and Cobra will create a new global provider of connected car services. We plan to invest in the business to offer our automotive and insurance customers a full range of telematics services."

Asian shares fall as Iraq conflict escalates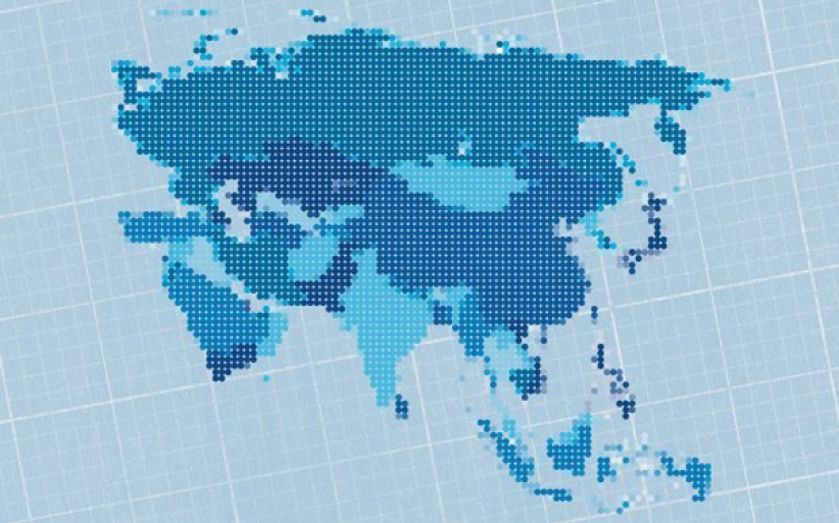 Asian shares are down on the back of fears the escalating conflict in Iraq could disrupt oil supplies.
On Sunday, the Islamic State of Iraq and Syria captured the city of Tal Afar and claimed to have killed 1,700 government troops over the weekend.
The US has boosted security at its embassy in Baghdad and evacuated some staff. Investors will also be looking ahead to the Federal Reserve's policy review on Wednesday.
The Nikkei is down 1.2 per cent thanks to fears of rising material costs and a stronger yen. Mitsubishi dipped after reports that it was partnering with Siemens to split Astom's gas and steam turbine business.
In Tokyo, Panasonic Corp shares suffered a 1.7 per cent, with the Topix down by almost one per cent. In Australia, Echo Entertainment surged after the company announced a profit precast above market expectations.
The Shanghai Composite Index is up 0.2 per cent in the wake of comments from Chinese Premier Li Keqiang said he was confident the world's second largest economy would hit its growth target 7.5 per cent.
Wonga boss Errol Damelin steps down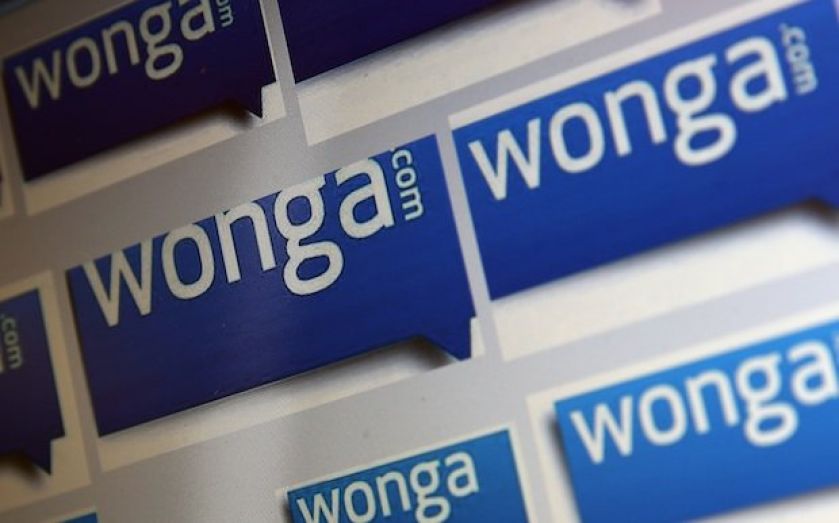 Founder and chairman of payday lender Wonga Errol Damelin has stepped down from the company's board.
The British-based entrepreneur co-founded Wonga in 2006 after setting up Supply Chain Connect.
Wonga said in a statement: "Last November Damelin indicated to the Board that he wanted to begin an orderly exit from the Company after stepping down from the role of CEO, so that he could start working on new business ventures. He agreed to remain as a non-executive director while the Board carried out a reorganisation.
He is now happy that the migration to a senior team suited to running a large and regulated financial services business is well underway and sufficiently advanced for him to step aside."
Damelin's departure comes only a few days after a competition probe into the payday lending sector found that consumers may be overpaying by £45m a year on short-term loans.
In April, Wonga lost its chief executive Niall Wass, with chief financial officer Tim Weller taking over as interim boss of the online lender – its third boss in six months.
Weller is effectively on short term loan from his position as the firm's CFO, so the company is likely to have its fourth boss soon.
The payday lending industry is going through a major transition, as the Financial Conduct Authority has taken over regulation of the sector. Since taking the reins, scores of payday lending brands have shut down, and others have had to update their debt collection practices as a new code of conduct has been brought in for the industry.
Wonga itself has been a focus of the political criticism of short-term loans, as a high profile insurgent into British consumer lending.
However, the firm maintains it is a model of best practice for the industry as its loans cannot be rolled over several times, and the costs of borrowing are clearly outlined at the start of the process to apply for credit.
Jamaica decriminalises cannabis in "enlightened" approach to drugs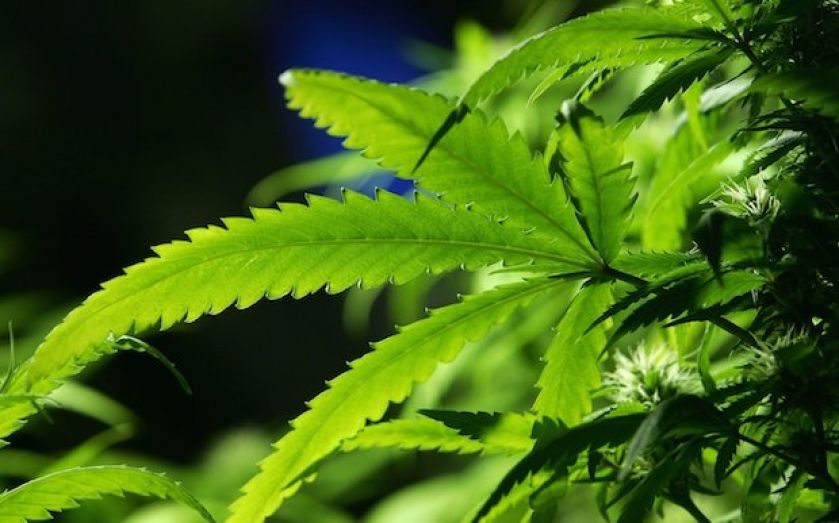 Jamaica is set to liberalise its drug laws in what the Justice Minister Mark Golding called a "more enlightened approach" to dealing marijuana possession.
Marijuana will be decriminalised for religious, medical and scientific purposes. Jamaicans will soon be able to carry up to two ounces of cannabis without fear of criminal prosecution.
Instead, the possession of minor quantities of cannabis could attract a small fine.
However, Golding emphasised that "the proposed changes to the law are not intended to promote or give a stamp of approval to the use of ganja for recreational purposes".
The move is a significant win for the country's Rastafarian community, which considers marijuana an aid to meditation and religious observance.
Golding issued a strong condemnation of more draconian drug laws, "It is not only wrong but also foolhardy to continue with a law that makes it illegal to posses ganja and its derivatives for medicinal purposes".
The Dangerous Drugs Act will be amended to permit the smoking cannabis, as well as the possession of pipes and other paraphernalia. Furthermore, those with criminal records for possessing small amounts of marijuana could have their records expunged.
The Criminal Records Act will be altered so past offences will be referred to the Criminal Records Board to make a determination. The measures broadly follow the recommendations of the August 2001 report of the National Commission on Ganja, chaired by professor Barry Chevannes.
Jamaica's decision to embrace a more tolerant attitude to marijuana follows a string of liberalisations in the US and Latin America. Portugal decriminalised drugs over a decade ago. Jamaica's reforms could spur other countries to move with the trend.
Back in February, deputy prime minister Nick Clegg urged the UK to end "the conspiracy of silence surrounding the failure of prohibition, telling the BBC "If you are anti-drugs you should be pro-reform."
Mr Clegg said the war on drugs had caused "terrible conflict" in Colombia and that the Liberal Democrats would publish an alternative strategy for reform.
Over the last twenty years the price of drugs has dramatically declined and purity has increased, despite greater levels of interdiction than at any point in history, according to a report released last year by the International Centre for Science in Drug Policy (ICSDP).
The ICSDP cites the price declines in Europe of 51 per cent for cocaine and 74 per cent for heroin between the years 1990 and 2010, as evidence of the failure of law enforcement officials to restrict the supply of drugs.
The report, which was published in the British Medical Journal, drew its evidence from seven international drug surveillance systems.
The report concluded: "These findings suggest that expanding efforts at controlling the global illegal drug market through law enforcement are failing".
Bonmarche profits soar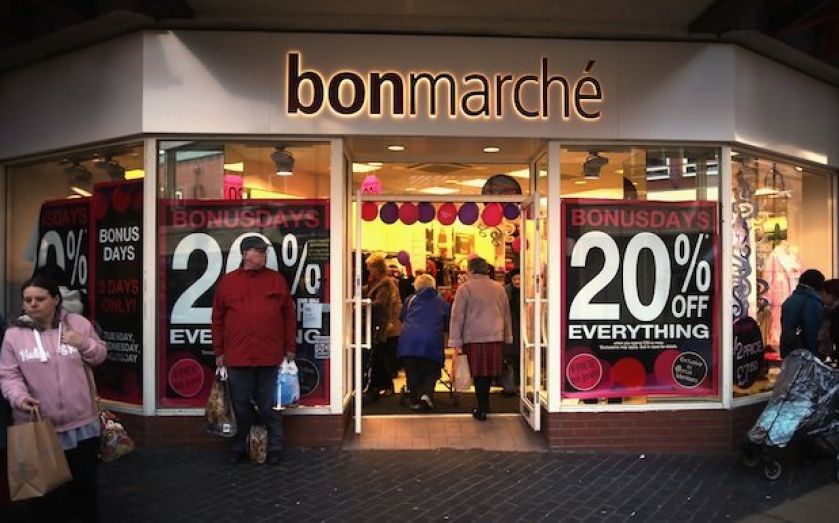 Women's retailer Bonmarche has enjoyed a massive rise in profit before tax of 66 per cent, to £8m for the year ended 29 March.
Like for like sales grew by over 10 per cent, with revenue climbing 12 per cent to £164m.
The company's market share of women's value sector also rose by a hefty 14 per cent.
One of the highlights for the company over the year was the explosion of digital penetration with sales up 84 per cent.
Beth Butterwick, chief executive officer of Bonmarché, commented: "We are confident that the successful execution of our forward growth strategy, combined with our established position as one of the largest pure-play value retailers dedicated to women over 50, will enable us to continue building on our appeal and accessibility to these customers and, in turn, deliver value for our shareholders."