Pope sacks entire board of Vatican's financial regulator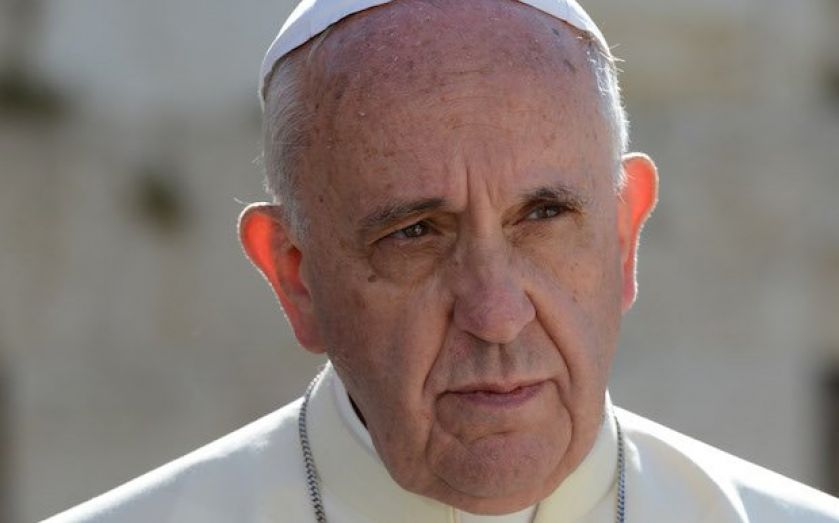 The Pope has chucked the entire board of the Vatican's financial watchdog, in the latest move to overhaul the city-state's banking practices, following a corruption scandal and clashes between members.
The terms of the five people currently on the Financial Intelligence Authority's board were due to finish in 2016.
The all-Italian board is now being replaced with four experts from Singapore, Switzerland, the US and Italy.
According to the Vatican, new directors include a former national security adviser to President George Bush, Juan Zarate, and Joseph Pillay, a civil servant and presidential adviser in Singapore.
Maria Bianca Farina, an executive for the Italian postal service and Marc Odendall, a financial consultant from Switzerland, will join them.
The Vatican's bank, the Institute for Religious Works, has assets worth over £4.8bn, but has been beset by corruption allegations over the years. Last year – the latest in the string – senior cleric Monsignor Nunzio Scarano was arrested by police over a money-laundering scandal.
In a bid to improve conditions, the watchdog was created back in 2010 to oversee and regulate financial activities. But since then, there have been ongoing issues with conflicts of interest and in-fighting among members.