PMQs sketch: Starmer's cameo on Law & Order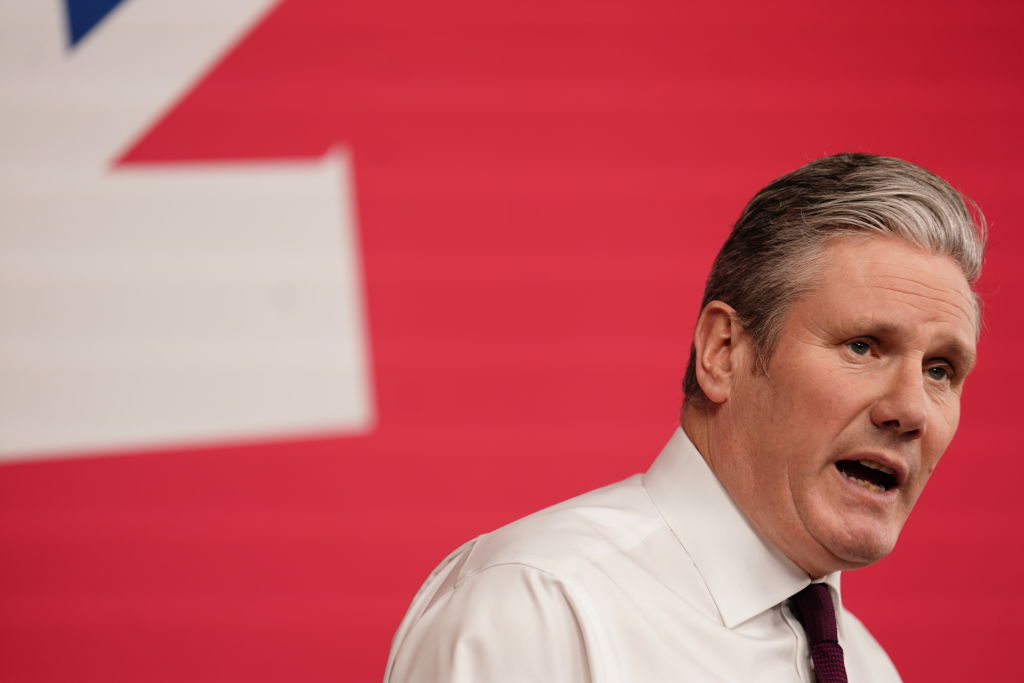 When in doubt, dig in on law and order.
This is underlined, twice, in Sir Keir Starmer's playbook. The American TV show was, after all, running for more than twenty years, so surely they know a thing or two about what people want.
Indeed, the Labour leader was spoilt for choice with Conservative chaos today. Boris Johnson was getting ready to face down the privileges committee with all the pent up aggression of a bull in Spain on July 6, the day before he was unleashed on the streets of Pamplona.
Elsewhere, the renowned voice of reason Steve Baker was accusing the former PM of being a "pound shop Nigel Farage", as he joined forces the pound shop version of himself, Liz Truss, and the rest of the European Research Group intent on driving us through another doom loop on the Northern Ireland Protocol.
Rishi Sunak is terrible at party management, that's why he had no idea there was one going on during lockdowns when he was fined for being at it.
But in Prime Minister's Questions, Sunak promised that "culture, standards and behaviour" would all improve.
Unfortunately he wasn't talking about the Tories. He was talking about the Metropolitan Police, which, he was keen to remind us, he's not actually responsible for, following a damning report by Dame Louise Casey.
As Rachel Reeves shot the Prime Minister with daggers for eyes (not actual daggers; the Labour Party are against knife crime), Sunak declared to the Commons he had nothing to do with the mess at the Met: "Primary accountability for the Met sits with the Labour Mayor of London, and the relationship between the Mayor and the Met is, as in (Louise Casey's) words, dysfunctional."
As we paused for a brief geography lesson, stretching from whether North Yorkshire is further north than North London (it is), and how often the Prime Minister leaves his Kensington abode to enjoy his new swimming pool – ahem, sorry – to visit his constituency, Reeves gathered herself, shifting her stances on the front benches as she remembered she was a mere economist and not, like her lord and saviour Keir, a former Director of Public Prosecutions.
Starmer gave us an illuminating tale, to prove he had left the M25 (or at least, one of his staffers had gone on Google Earth), of a cul de sac in Armthorpe (Yorkshire), where out of ten burglaries, only one had been investigated. He failed to mention it might have had something to do with the police being too preoccupied with fining Sunak for not wearing his seatbelt, at the behest of the Labour Party. 
It was left on the shining head of Stephen Flynn, the Westminster leader of the SNP, to talk about the thing Sunak was really quite keen not to talk about: the Stormont Brake. The key part of the new deal on Northern Ireland has all the agreement of Friends' Ross and Rachel in the infamous incident of cheating (or not), when they may – or may not have been – on a break.