PMQs sketch: Starmer stands up for the Tory backbenches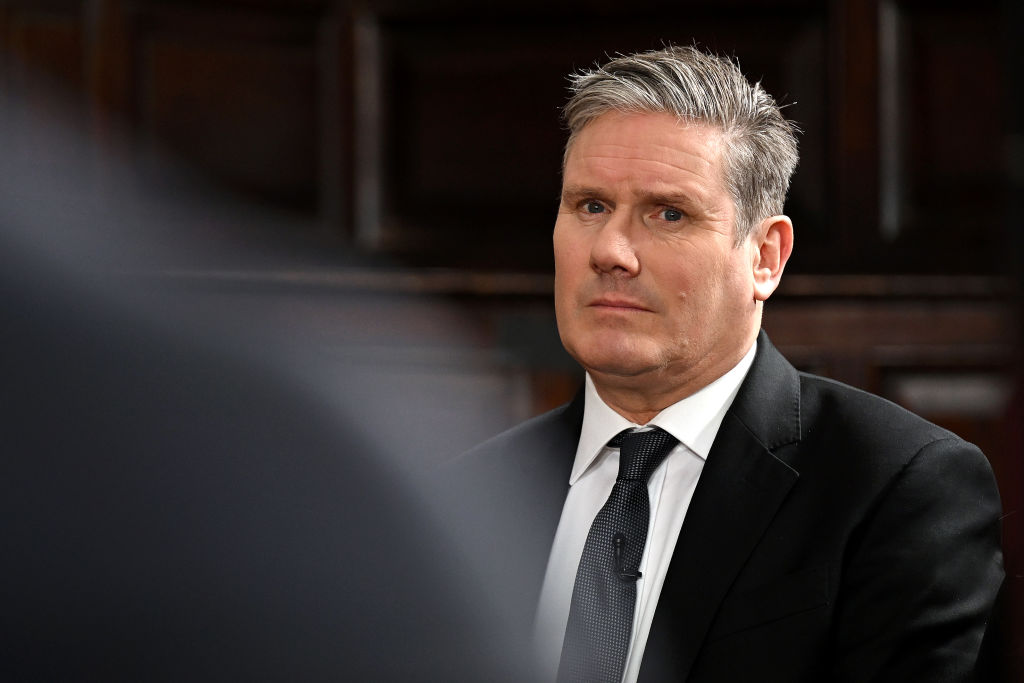 As Rishi Sunak tries to keep unity together in Northern Ireland – and build some on the Conservative backbenches and Starmer prepares to unveil the Five Missions no one asked for, Sascha O'Sullivan on today's Prime Minister's Questions.
You always know Rishi Sunak means business when he wears his glasses to Prime Minister's Questions. And lord knows everyone else will be examining his every sentence with eagle eyes for a hint of when a new Northern Ireland Protocol will be agreed, and what it will say when it is. 
For once, he thought Keir Starmer might be sympathetic to his current plight – his own backbenchers.
Instead, the labour leader gleefully aired their grievances from the opposite benches.
After reminding him what a kerfuffle the rules governing borders on the island of Ireland had already been, Starmer had the nerve to also point out how many nutters there are on his backbenches, even after he made one of them the deputy chair of the Conservative Party.
"The prime minister is biting his tongue, but at some point the irreconcilables on his benches are going to twig and they're going to come after him," Starmer said.
"The former trade minister says, there can be no role for the European Court of Justice in Northern Ireland, so will the prime minister be honest with him, and tell him that's not going to happen?"
What Sunak no doubt wanted to say was: "Quite a thing for the man constantly evoking the spirit of Tony Blair to lecture me on honesty."
But, Starmer was right, he was biting his tongue and couldn't quite free it from the pincer grip the DUP had put it in.
"For the honourable gentleman to be talking about a deal, that he hasn't even seen, that we are still negotiating, that isn't finalised," Sunak – glasses on – told Starmer – glasses off.
"It's not my questions he's avoiding, it's their questions he's avoiding," replied the Labour leader, going to gesture towards Lee Anderson, before remembering the death penalty supporting MP was now a member of the government.
Thankfully, Sunak hit his stride, skewering Starmer with his indecision over Brexit as a reformed support of a second referendum, just as the unhelpful sod promised to help him get a new deal through the Commons.
"Tomorrow, we've heard, (Starmer) will announce five missions. We already know what they are: it's uncontrolled immigrations, it's reckless spending, it's higher debt and it's softer sentence and for the fifth pledge it's that he reserves the right to change his mind on the other four," Sunak yelled at Starmer, just as Suella Braverman frantically texted him to say the Home Office had forgot to put illegal immigration on their list of priorities too.