Opec ready for oil price fall to $40 a barrel: UAE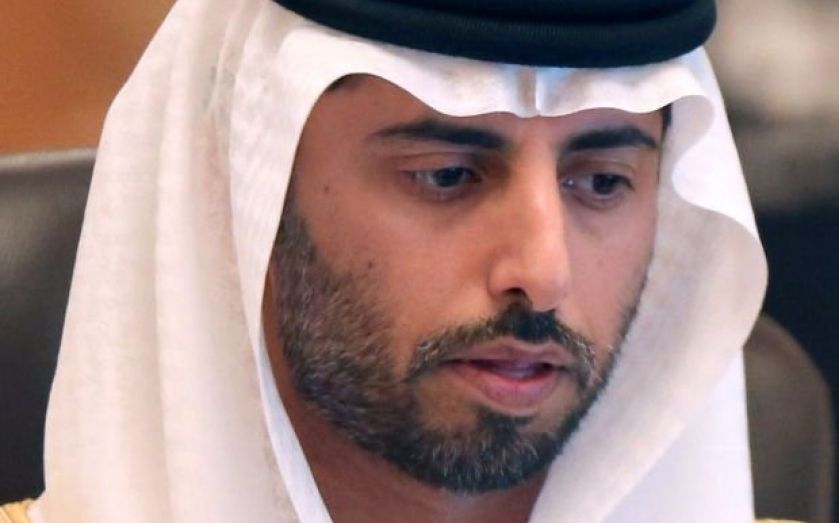 Oil prices could fall as low as $40 a barrel and the Organisation of the Petroleum Exporting Countries (Opec) will still refuse to cut production, according to United Arab Emirates' energy minister Suhail Al-Mazrouei.
Speaking at the Asian Business Leadership Forum (ABLF) in Dubai, Al-Mazrouei told Bloomberg: "We are not going to change our minds because the prices went to $60 or to $40. We're not targeting a price; the market will stabilise itself."
Brent crude oil, the international benchmark, closed below $62 at the end of last week, driven partly by Opec's monthly oil report which revealed that demand was weaker than previously thought.  
The International Energy Agency also released a market report last week, in which it cut its outlook for 2015 global oil demand growth.
Opec failed to reach a consensus on a cut in output at its meeting in Vienna in November. The organisation went against market pressure and the wishes of some of its own members – Iran and Venezuela had both called for production cuts ahead of the meeting, with oil prices having reached a four-year low of less than $72 a barrel. Prices have since continued to decline.
However, Opec secretary-general Abdullah al-Badri, told ABLF attendees that the group was standing by its decision to keep production levels.
"We agreed that it is important to continue with production [at current levels] for the… coming period. This decision was made by consensus by all ministers," he said. "The decision has been made. Things will be left as is."
Asked if Opec planned an emer­gency meeting before its next scheduled gathering in June, or a meeting with non-cartel producers, al-Badri said such meetings would not have an effect on oil prices.
There are fears that if oil prices maintain their downward trajectory, investment in North Sea oil exploration and production will suffer.
Market commentators have also warned that if the value of oil falls much further, it will have political implications in Russia.