One gif showing how the time you spend commuting will fall by 2031, thanks to this TfL WebCAT map tool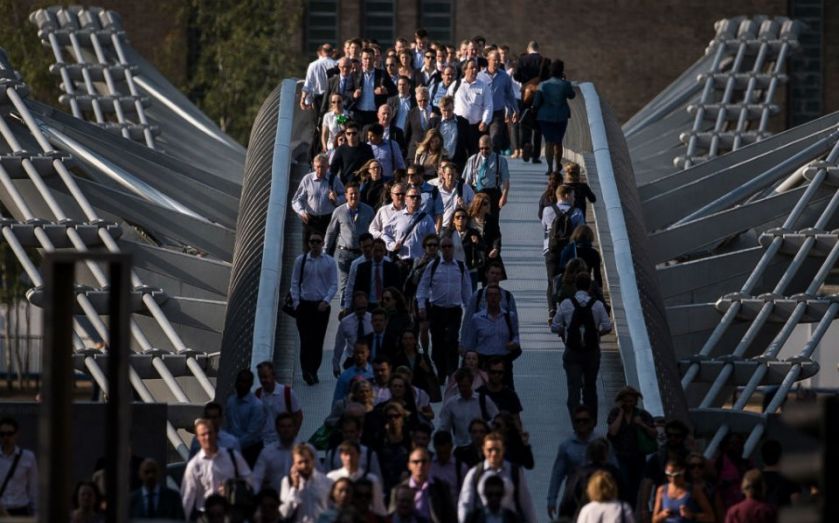 Good news for any Londoner living and working in the city – the time you spend commuting is likely to fall over the next decade and beyond, Transport for London (TfL) forecasts.
By 2031, vast swathes of Londoners living on the peripheries of Greater London will experience a commute reduced by around 15 minutes, and potentially more.
The forecasts, which break down the time it takes to travel on the capital's public transport network, are mapped by TfL. Here they show the areas in 15 minute brackets, and how that will change over the coming years.
Areas of green, indicating a commute of more than an hour around Southhall, Harrow, Edgware, Woolwich and Dartford, disappear by 2031, replaced by sub-60 minute commute thanks to better connections.
A commute of between 30 and 45 minutes, indicated by the light orange glow which surrounds central London, will spread further, replacing a 45 minute plus journey time, based on travel to the square mile.
Within just six years, it's expected a commute to and from places such as Brixton, Clapham, Holloway, Swiss Cottage, South Kensington and Chalk Farm will fall, bringing them in under 30 minutes, along with a handful of stops along the DLR near Custom House.
Read more: This is how many hours we waste on delayed Tubes
By 2021, places to the furthest eastern and western parts of London such as Plumstead, Finchley, Wembley, Hendon, Ealing, Putney, Morden, Streatham, Dulwich and Abbey Wood will be able to be reached in under 45 minutes.
TfL's data has been transformed into a mapping tool which lets you see the journey time for any point in London, including its forecasts for the future based on new transport developments, such as Crossrail.
While the tool was built by TfL for planners to assess where may or may not be a good place to build, it's pretty useful for working out how new transport plans may change your commute down the line. And if you're planning to move house, it's a great tool for calculating how long it may take you to get to work (or anywhere else in the capital for that matter) now and in the future.
Simply enter the address you're traveling to or from on TfL's WebCAT portal, and explore the areas you can travel to within those timings. Then, sit back and enjoy the thought that your commute is likely to improve.