Morrisons supermarket reportedly set to exit the FTSE 100 index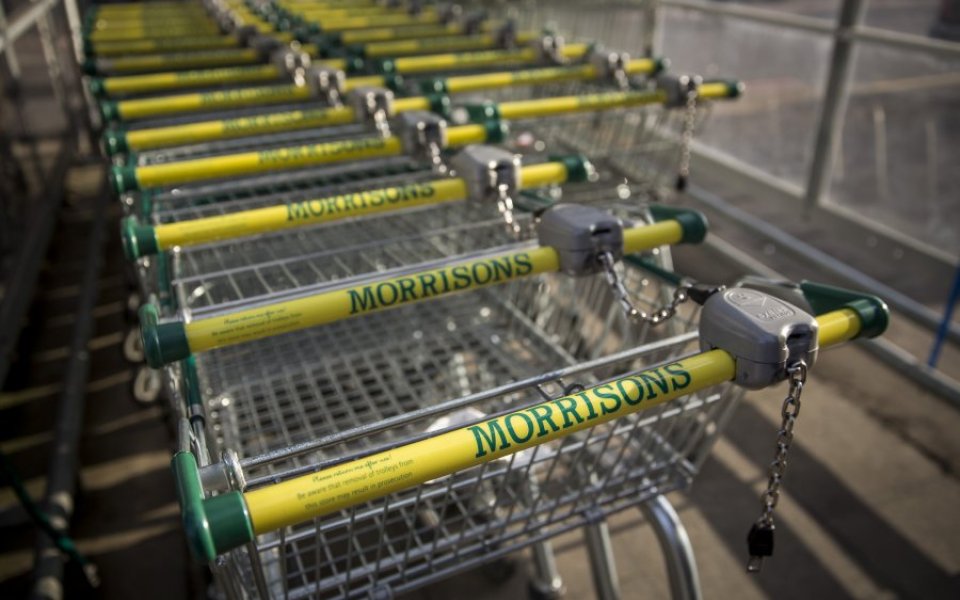 Struggling supermarket Morrisons will reportedly be booted out of the FTSE 100 index tomorrow as part of its quarterly shake up.
The Bradford based company has been nudging the bottom of the table for the last 12 months and just managed to dodge relegation in the last reshuffle.
Latest update: Morrisons is kicked out of the FTSE 100 after nearly 15 years
Its share price has fallen by 13 per cent to 151.30p over the last 12 months, giving the supermarket a market capitalisation of £3.53bn.
It currently stands as the 111th in value terms on the London stock market.
Morrisons has been losing market share all year as the supermarket price war has intensified and the discounters Aldi and Lidl continue to win customers.
Chief executive David Potts, taking the reigns from Dalton Philips earlier this year, has axed jobs at the firm's headquarters and cut costs elsewhere to try and slow the tumbling share price.
Earlier today FTSE Russell, that manages the indexes and is owned by the London Stock Exchange Group, warned Morrisons was in danger of exiting the top tier index.
The other companies being moved to the FTSE 250 index are reportedly security firm G4S and engineering group Meggitt.
Worldpay, the payments firm that recently listed in London, financial services group Provident Financial, and Irish services firm DCC are reportedly going to be bumped up to the FTSE 100.
The share price of the firm is used to decide whether they'll be included in the index, with a valued in the top 90 UK companies required for admittance.
If a company's value falls outside of the top 110 then they face being relegated.
The decision was first reported by business news site thebusinessdesk.com.