Mog the Cat vs Man on the Moon: Sainsbury's trumps John Lewis for Christmas advert of the year – but there's a third surprise most shared ad of 2015 not far behind
The Christmas bonanza has once again pitted John Lewis and Sainsbury's against each other to create the year's most heartwarming advert, and the supermarket appears to have trumped the reigning champion once again.
John Lewis has topped the video charts with Man on the Moon for the most shared festive ad of the year in 2015, however, considering it's debut was a week later, it's Sainsbury's Mog the cat which takes the crown with more shares per day.
Taking into account the release dates of each video, there's a surprise third place for a largely unheard of ad which has sprinted past big name brands such as Burberry, Duracell (even with its Star Wars connection) and Warburtons' Muppets themed spot.
A Spanish Lottery advert has warmed people's hearts and has been shared nearly 18,000 a day, chasing the Christmas coat tails of John Lewis and Sainsbury's.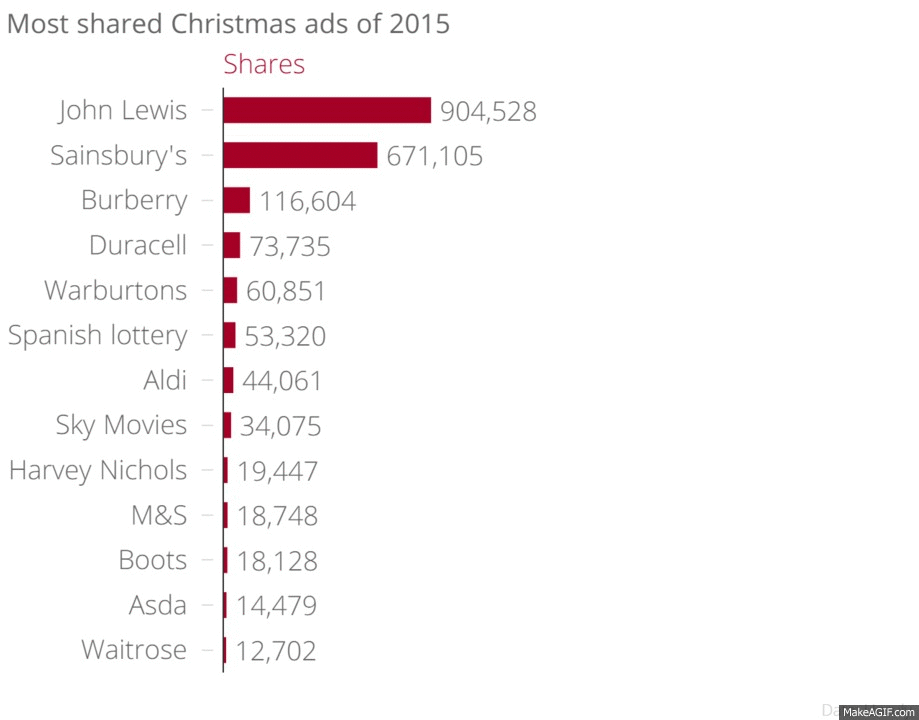 Missed the fuss about Spain's lottery ad? You're forgiven, since it's such as curve ball. Get a tissue ready and watch below.
With far from the sensational launch of Mog, the Man on the Moon, and others', it's a genuine viral success that is giving them a run for their money in the Christmas ad battle stakes.
* Sharing data includes across platforms up to 20 November.
Read more: How did this surprise Spanish lottery advert win Christmas?