Trinity Mirror prepares for staff cuts in print and digital: Ampp3d and UsVsTh3m websites at risk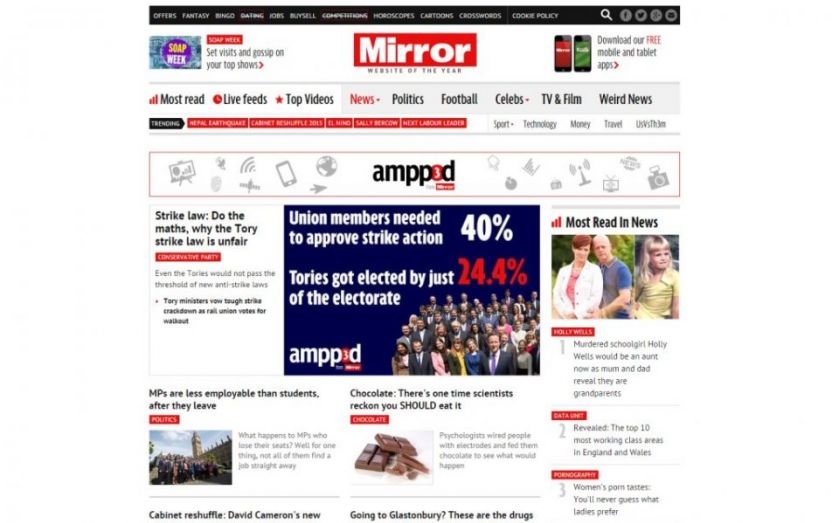 Trinity Mirror, the media group that publishes the Daily Mirror as well as many local titles, is preparing to lay off 27 staff across both print and digital.
Fourteen staff on the new formats team, which produce the website Row Zed on football, the data journalism site Ampp3d, and the virals based site UsVsTh3m, have been put at risk. Thirteen jobs in print and print production will also go. The firm said it will create eight new jobs in digital.
A spokesman for Trinity Mirror said: "UsVsTh3m and Ampp3d are more niche areas and have very high costs for the volume of traffic. It is therefore more sustainable for us to invest resource in an integrated digital team, focusing on the main areas of the Mirror site which have the strongest traffic and greatest growth potential."
Row Zed will remain, while the other two sites face a more uncertain future, and could eventually be shut down, although that is not happening just yet.
The change could be seen as surprising considering last week the firm's results showed a 29 per cent boost in online advertising revenue, while print fell 14 per cent.
Shares in Trinity Mirror closed yesterday at 183p.