Miliband to tax mansions to fund new NHS splurge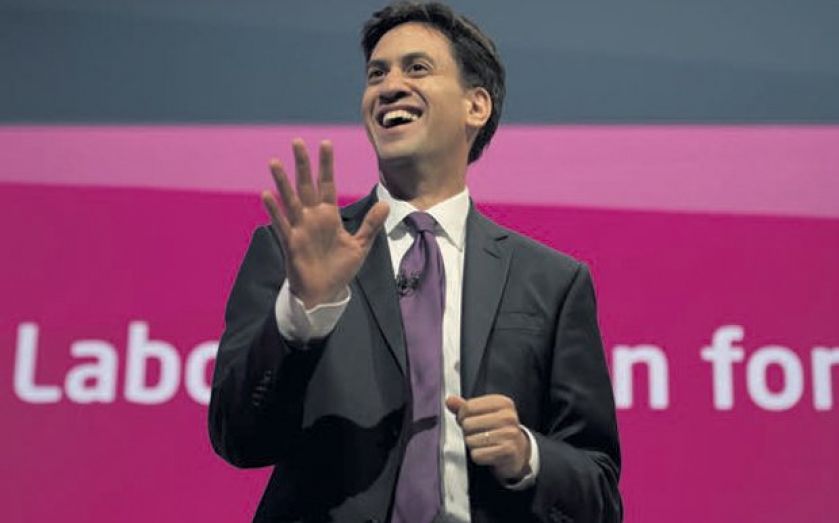 ED MILIBAND will today deliver a key pre-election speech at his party's annual conference in Manchester, in which he is widely expected to announce a funding boost for the NHS.
Miliband is thought to have found a way to pay for a budget increase for the health service as he seeks to position Labour as the party to protect public services ahead of the general election. The policy will be partially funded by a planned mansion tax on properties worth over £2m, as detailed by Ed Balls in his speech yesterday, and will meet the shadow chancellor's commitment to avoid uncosted policy promises.
The Labour leader will discuss his 10- year plan for the country, built around six key goals. He will focus on how the party will deliver a better future for the UK by boosting the number of apprenticeships to match the number of school leavers going to university, tackling low wages, creating high-tech jobs and helping first-time buyers get on the housing ladder.
Miliband is expected to say: "I'm not talking about changing a policy, or simply a different programme. But something that is bigger: trans­forming the idea, the ethic, of how our country is run." He will add: "For Labour, this election is about you. You have made the sacrifices, you have taken home lower wages year after year, you have paid higher taxes, you have seen your energy bills rise, you have seen your NHS decline, you know this country doesn't work for you."
The speech comes as pressure builds on Labour to set out its position on English votes for English MPs, a significant change in the UK constitution which Prime Minister David Cameron is pushing for. Yesterday Labour deputy leader Harriet Harman told LBC Radio: "We do have to recognise there's an anomaly and look at different ways we can address that," stopping short of throwing the party's support behind the English votes pledge. The Guardian reported last night Miliband is mulling a further tax on the tobacco industry, again to find more cash for the health service.