Metro blames IT for banks' lack of competition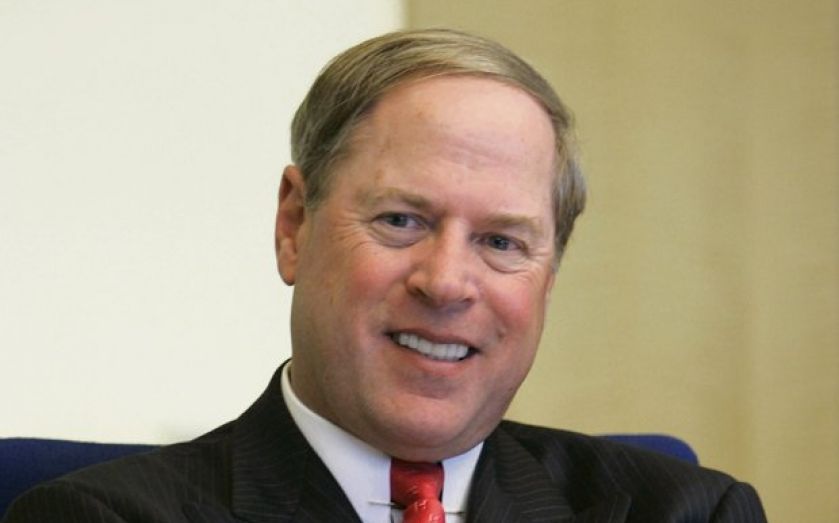 BRITAIN'S banking sector cannot be broken open by challengers because the country lacks the vibrant IT sector needed to support new lenders, Metro Bank chairman Vernon Hill told City A.M. yesterday.
Hill founded the first new bank in the UK in over a century in 2010, but argues it is a much easier process in the US because entrepreneurs can access off-the-shelf IT systems.
By contrast UK banks have built their own computing systems, meaning there is no bank IT servicing industry from which new entrants can benefit.
"There are 7,000 separate banks in the US and they have a tradition of outsourcing IT. It is very efficient for a new bank to buy a packaged IT programme which is cheap to install and the provider keeps it up to date," Hill said.
"That is just not here in the UK; no banks ever outsource IT. British banks build their own systems and you can see how far that has got them."
His comments come after politicians argue over ways to boost competition in the banking sector.
The coalition government has introduced a seven-day switching scheme to enable customers to change current accounts to a new bank within seven working days. Meanwhile Labour's Ed Miliband is looking at ways to make the biggest banks sell off more branches to open up the market.
Metro Bank wants to grow to 200 branches, but Hill said he will not buy any from the large banks.
"No great retailer has got great by buying someone else," he said.
He was speaking as the bank raised £378.5m in an equity fundraising round which amounts to almost 50 per cent of the bank's equity and values Metro at £770m. Hill wants to list the bank on the London Stock Exchange in 2016.
Fellow challenger Aldermore also confirmed yesterday that hedge funds Toscafund and Lansdowne Partners have put £40m into the bank, following reports of the deal last December.