Metro Bank doubles its lending as it prepares for an IPO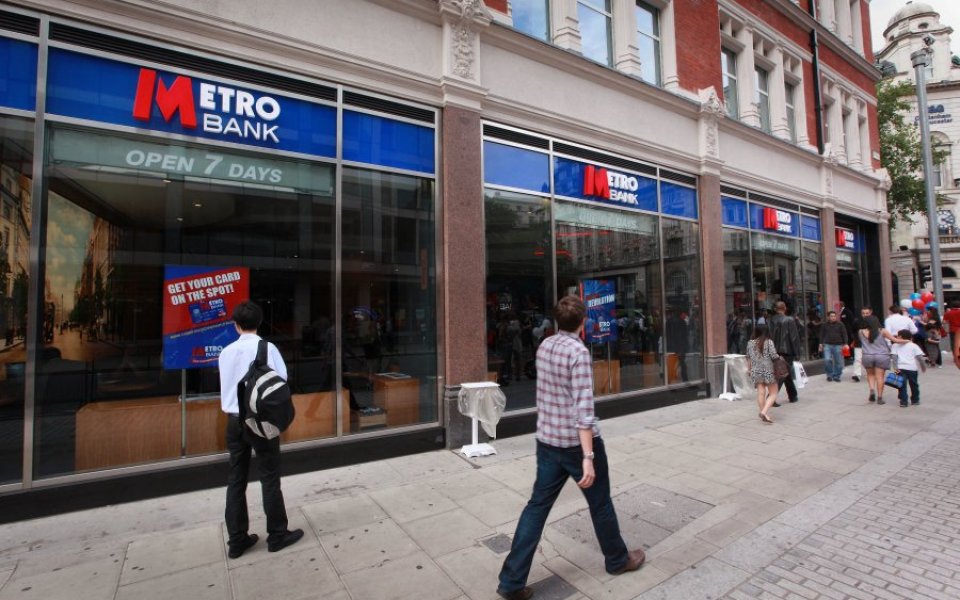 Leading challenger Metro Bank said today that its lending had more than doubled in the last 12 months, with similarly strong growth in deposits and customer accounts, as it announced its third-quarter results ahead of an expected initial public offering (IPO).
Metro Bank, which has been in business since 2010, said today that it "continues to target" a listing for next year as it reported that deposits had a record quarterly increase of 16 per cent in the third quarter, and an 87 per cent jump over the year to 30 September.
The bank also said that it now has more than 601,000 accounts, with 57,000 accounts added in the third quarter.
But the bulking up came at a significant cost, with the bank reporting a loss of £10.7m in the third quarter, compared to £8m in losses in the second quarter.
A Metro Bank spokeswoman said: "To maintain outstanding levels of customer service, and to keep up with the unprecedented demand for Metro Bank's services, we have made a number of operational investments which have resulted in increased losses this quarter."
The spokeswoman said that the bank had previously reduced losses for eight consecutive quarters and "anticipate[s] a return to this trend" in the fourth quarter.
The bank's founder and chairman, Vernon Hill, said in July that Metro Bank expected to make a profit next year.
Hill made no comment on profits today, only saying he was "delighted" that the bank is "continuing to grow at an ever impressive rate".
"UK banking customers have long been crying out for a better service and we're here to provide it," Hill said. "We truly value our customers and they know that, and it's why we've opened a record number of accounts during the last quarter."
It was reported earlier this month that Metro Bank had hired Bank of America, Goldman Sachs and the Royal Bank of Canada to work on a public offering, which could come as soon as the first quarter of next year.
The bank is reportedly targeting around £300m in fundraising proceeds. Added to the £600m it has already raised from investors, Metro Bank could reach its mooted £1bn valuation in a successful flotation.