Media mogul Rupert Murdoch and former model Jerry Hall announce engagement (in The Times, obviously)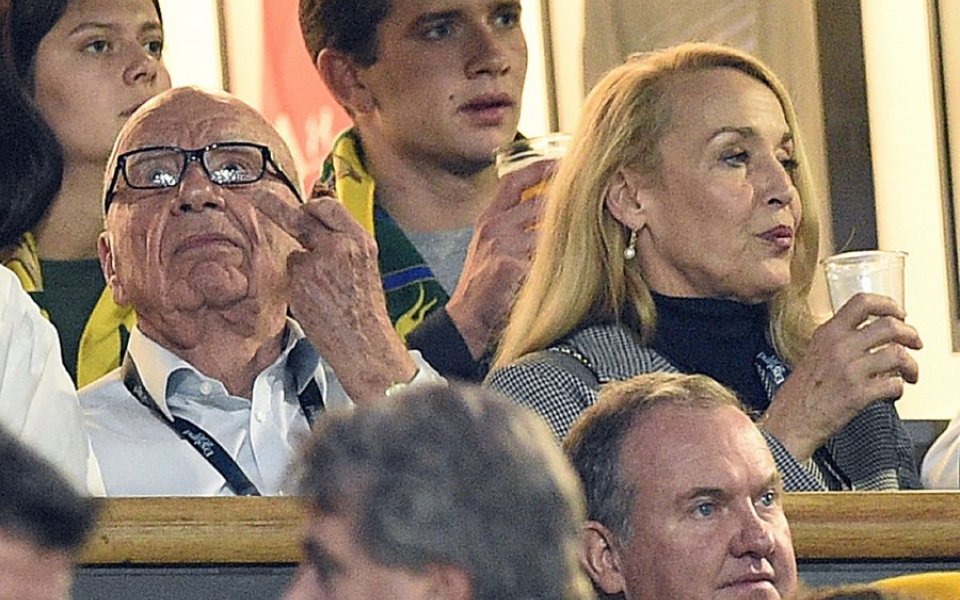 Media magnate Rupert Murdoch and former model Jerry Hall have announced their engagement at the ripe ages of 84 and 59 respectively.
The announcement of their engagement was printed in the births, marriages and deaths section of The Times newspaper, which Murdoch's company News UK owns.
"Mr Rupert Murdoch, father of Prudence, Elisabeth, Lachlan, James, Grace and Chloe Murdoch, and Miss Jerry Hall, mother of Elizabeth, James, Georgia and Gabriel Jagger, are delighted to announce their engagement," the page reads.
Read more: Rupert Murdoch steps down
It'll be Hall's first legally recognised marriage, but Murdoch's fourth. Hall did tie the knot with the Rolling Stones front-man Mick Jagger in Bali, but that marriage was annulled.
Hall had four children with Jagger, but the relationship came to an end in 1999.
The relationship between Murdoch and Hall was made public when the couple appeared together at a Rugby World Cup match in October.