Five times Rupert Murdoch changed Britain's media landscape
In the annals of British media history, Rupert Murdoch's name is synonymous with sensational headlines and shocking twists – much like his newspapers.
The media magnate announced that he is hanging up his boots as chairman of News Corp and the Fox Corporation, and passing on the job to his eldest son, Lachlan Murdoch.
Here are five moments that left the UK reeling during Murdoch's reign.
1. The Battle of Wapping (1986)
In a shift towards electronic publishing, Murdoch consolidated his UK printing operations in London. The shift triggered bitter disputes with print unions, particularly in the east London district of Wapping.
Street battles and demonstrations erupted as 6,000 employees went on strike and accusations swirled of collusion between Murdoch and Margaret Thatcher's government to weaken the trade union movement.
The conflict wound up in 1987 with a £60m settlement for dismissed workers.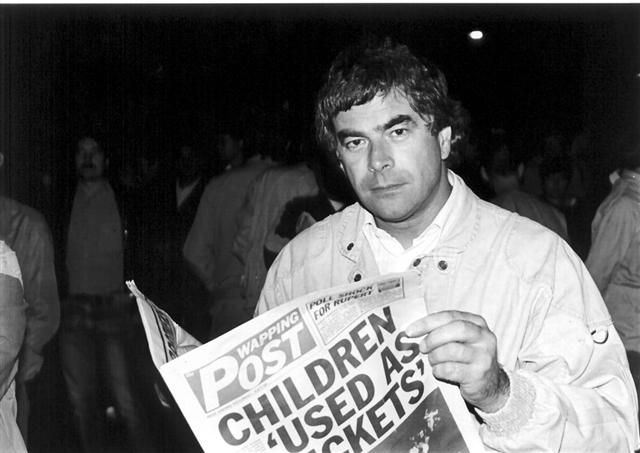 2. Murdoch hires Piers Morgan as national editor (1994)
Heads turned when Murdoch made controversial journalist Piers Morgan, then just 28, editor of News of the World, the Sunday sister of The Sun.
It made Morgan the youngest national newspaper editor since 1937.
Morgan went on to cause many moments of shock all by himself, later getting fired in 2004 for publishing Iraq 'torture' photographs.
3. Manchester United F.C. bid crashes (1998)
Murdoch aimed to take over Manchester United F.C. with a £625m offer, a record-breaking sum for a sports club at the time.
However, the UK's competition watchdog intervened, fearing the acquisition would harm competition in the broadcast industry and the quality of British football.
The bid fell flat after a fan rebellion, but it left millions stunned by the audacity of Murdoch's ambition, long before big-money owners in the beautiful game.
Here's how it was reported at the time:
4. Piegate (2011)
This list would of course be incomplete without a mention of the foamy assault upon the then 80-year-old Murdoch, leaving the nation agog.
During the phone hacking scandal hearings – a shocking moment in themselves – Jonathan May-Bowles, known as Jonnie Marbles, launched a paper plate of shaving foam at Murdoch during his testimony before the UK parliament.
Murdoch said his appearance before MPs to answer questions about allegations of illegal phone hacking by his papers as "the most humble day of my life".
His third wife, Wendi Deng Murdoch, rushed to his defence, slamming Marbles away.
5. Phone hacking trials (2014)
Several high-profile trials related to the phone hacking scandal took place, including the trial and conviction of former News of the World editors and journalists.
These legal proceedings exposed the extent of wrongdoing within Murdoch's media empire.
The courtroom drama captivated the public, shedding light on the inner workings of tabloid journalism and prompting soul-searching within the media industry.
In a high-profile case this summer, Prince Harry fought a legal battle against Mirror Group journalists.