In pictures: Rupert Murdoch marries Jerry Hall with Fleet Street wedding ceremony attended by Bob Geldof, Michael Caine, Andrew Lloyd Webber and other friends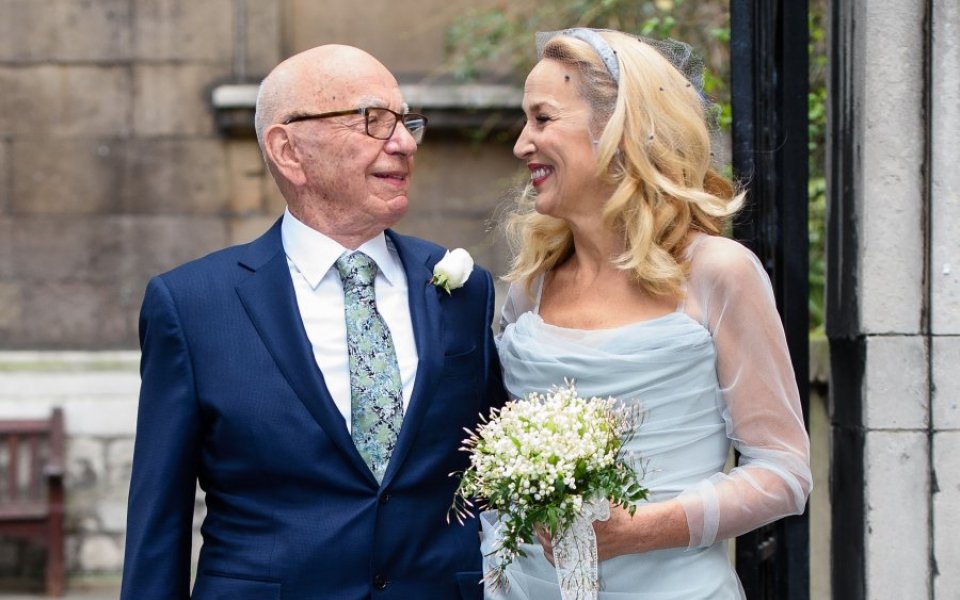 Media mogul Rupert Murdoch and actress Jerry Hall have held a ceremony to celebrate their marriage at a church near Fleet Street.
Friends and family of the couple, including actor Michael Caine, musician Bob Geldof and artist Tracey Emin gathered at St Bride's Church – known as the "journalist's church" – in London.
Read more: Can you feel the love? It's weddings in numbers!
In total, around 100 guests were invited to the ceremony including the couple's 10 children from prior relationships.
Murdoch, 84, tweeted last night: "Feel like the luckiest AND happiest man in world."