2014 Christmas advert complaints: McVities' animal cuties join Sainsbury's, Halfords and John Lewis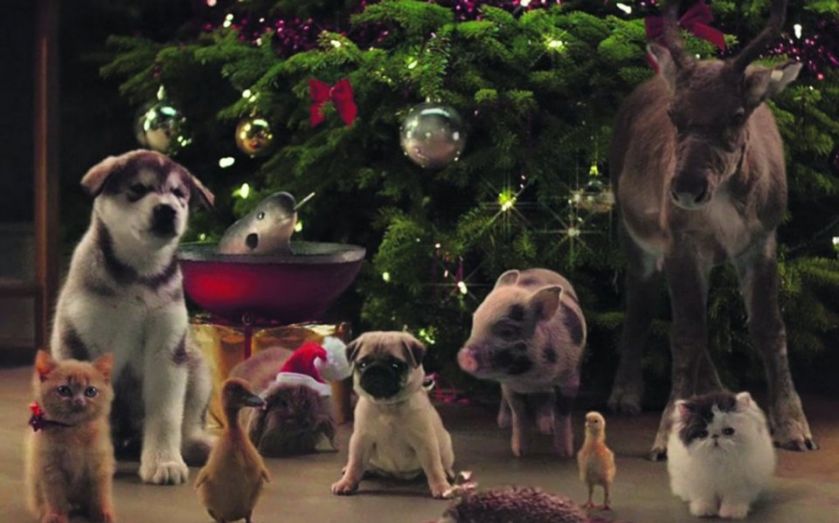 Never mind which brands are at the top of Christmas lists, the brands on top of the Christmas complaints list is a more interesting prospect – just ask the Advertising Standards Authority (ASA). Having taken 727 complaints to date about the Sainsbury's WW1-themed ad, the latest Christmas short to ruffle festive feathers is McVities' offering.
The ad, which sees various adorable animals climb out of a biscuit box and cheer a somewhat glum family, has had 58 complaints so far – having been aired for the first time last Thursday.
Pet lovers have suggested it encourages Christmas pet buying (dogs are not just for Christmas, yadda yadda) and some TV viewers are worried about the treatment of the rabbit in the ad. No one, however, has complained about the badly CGI'd narwhal emerging from a bowl.
McVities can rest assured though – it's in good company. John Lewis' Monty the Penguin has received three complaints and the Halfords ad, which captures the excitement of a bike on Christmas morning, has had 10.
Vodafone's Frozen-themed "Let it go" chorus ad is in the clear, with no complaints. But The Capitalist spotted a nurse singing in it while standing on an office chair – surely a health and safety nightmare, no? Time for us to adopt some po-faced outrage and give the ASA a call…