McGinley: Beware of vengeful USA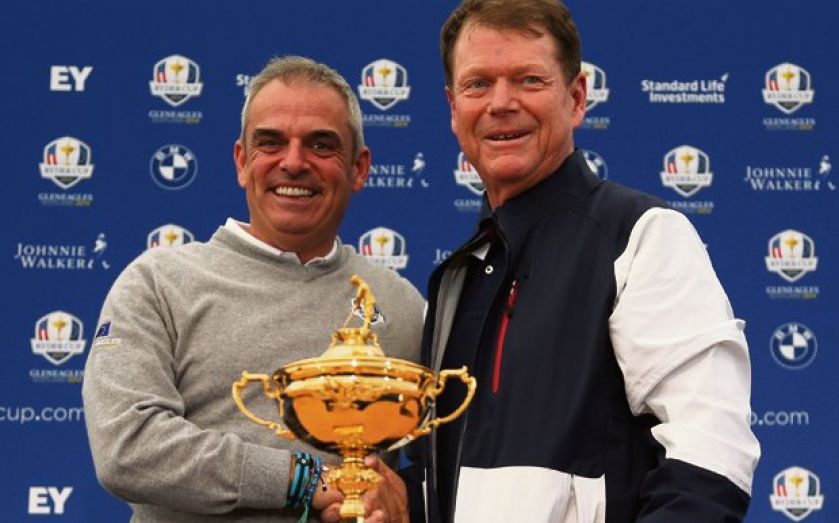 EUROPE team captain Paul McGinley has warned his players to beware of a wounded beast when the 40th Ryder Cup commences on Friday at Gleneagles.
USA succumbed to a second successive Ryder Cup defeat in 2012, with Europe – inspired by former world No5 Ian Poulter in particular – clawing back a four-point deficit on the final day in a feat dubbed the "Miracle at Medinah".
Visiting captain Tom Watson has described this week's event as a "redemption trip" for USA, who are without injured 14-time Major champion Tiger Woods, a veteran of eight Ryder Cups campaigns.
And, though Europe will go into the contest as favourites to deny USA a first win on European soil since 1993 by McGinley's own assertion, the Irishman has warned against expecting anything other than a torrid test of nerve.
"We have assembled a great team, arguably the strongest European team ever, but there is a word of warning as well," he said.
"If you know Tom Watson, that glint never leaves his eye, he's a really competitive guy.
"This is a strong American team and it's not to be underestimated how strong they're going to be and we've got a real challenge ahead of us."
Europe are able to boast four of the world's top six players in their line-up and, in Rory McIlory, they have a talisman in the form of his life with two Major wins this year.
There have been fears though, the Northern Irishman could not be paired with Graham McDowell in Friday's fourballs with relations strained after McIlroy took a lawsuit out against his compatriot's management company.
But McGinley insists should he choose to keep the pair apart it would purely be for tactical purposes.
"Both of them have assured me all along there's no issues," he added.
"But the more I look at their statistics and the more I look at the different value I have with them, I'm thinking there may be a value in not doing it [pairing them]."