Majestic Wine share price falls after buying Naked Wines for £70m and naming Rowan Gormley chief executive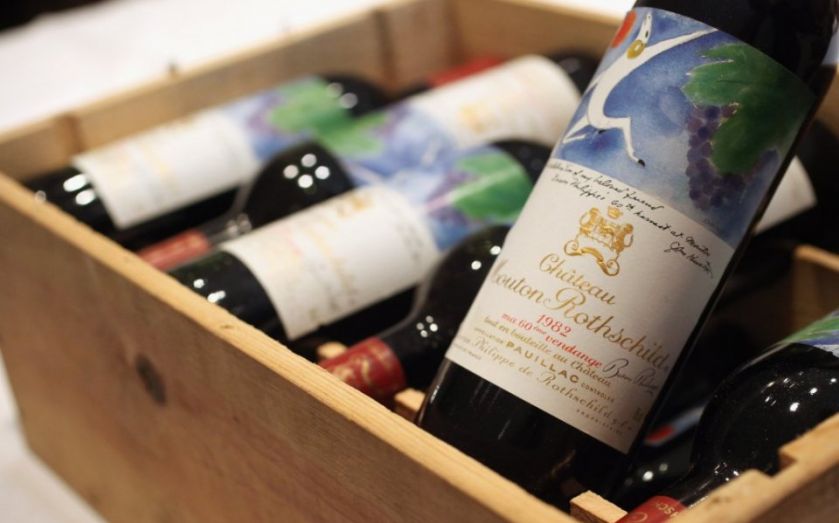 Wine companies Majestic and Naked are toasting a multi-million pound deal.
Majestic, Britain's largest specialist wine retailer, has bought Naked Wines, a boutique online wine seller, for £70m, combining their online and offline businesses to create a wine retailer with greater international clout.
Naked founder and chief executive Rowan Gormley will take the helm of the combined business, succeeding Majestic boss Steve Lewis who resigned in February after 29-years with the firm following a difficult festive trading period which saw its share price plummet 17 per cent.
Shares in Majestic opened more than six per cent down as investors were also told there would be no dividend in 2015 and payouts will not resume until 2018 a the earliest.
The deal comes in the form of £50m cash and up to £20m contingent consideration of Majestic ordinary shares. The two retailers will continue to operate separately.
"The acquisition of Naked Wines represents a transformational deal. The two businesses have significant strengths which are very complementary," said Majestic chairman Phil Wrigley. "Majestic's distribution skills, a nationwide UK store network and customer service orientated knowledgeable staff, are a perfect fit with Naked Wines' unique sourcing and selling model.
"This acquisition will significantly accelerate the planned development of Majestic's online capabilities while providing Naked Wines with a nationwide store network to allow a click and collect delivery option for its customers. In addition, this acquisition opens up attractive international markets, increasing our potential customer reach eightfold."
Profits at Majestic slipped 10 per cent to £8.5m in the six months to September, which it attributed to one-off costs. The Christmas season was "challenging" for the Watford-based company, with like-for-like sales down 1.1 per cent amid increased pricing competition.
It expects full-year pre-tax profits of £21m and will hold off on paying a dividend with the aim of reinstating a payment by 2018.
Sales at Naked Wine were more rosé, though. Sales for the year to the end of December were up 40 per cent on the previous year to £74m,
The new enlarged Majestic will eye international growth in the US and Australia.