London house prices: Your home is paying off your annual commute in around a fortnight if you live in Surbiton, Tandridge, Harpenden, Henley and Epsom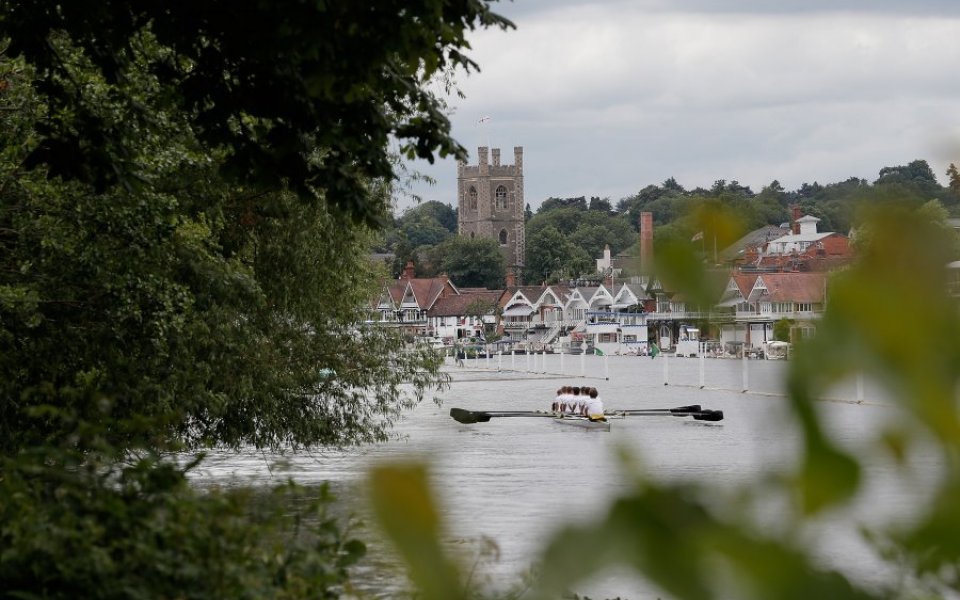 Have you found yourself grumbling about the ever-increasing cost of commuting, even when your train is delayed/cancelled/diverted for no apparent reason? If you're a property owner, it's time to turn that frown upside down.
New research suggests that if you travel into London from the commuter belt, your home is actually paying off the cost of your annual season ticket in less than a fortnight.
Commuters coming in from Surbiton top the table of data, compiled by Zoopla.
Judging by the average increase in property prices here – £57,813 (11.35 per cent) over the year – Surbitonites will have paid off their £1,820 season ticket in 11.5 days. If you're coming in from Tandridge, meanwhile, you'll have paid it off in less than 14 days.
But home-owners travelling in from other commuter hotspots including Harpenden, Henley and Epsom also manage to clear their costs without too much fuss – your house will have earned back the cost by 17 January (that's this Sunday).
The data comes as a new report suggests London's cooling property market is taking the sheen off the capital as a key location for investment. In fact, Birmingham is now more attractive to potential investors looking for city properties.
The map below shows the top 10 commuter spots to pay off your London travel – the table below that has the top 20.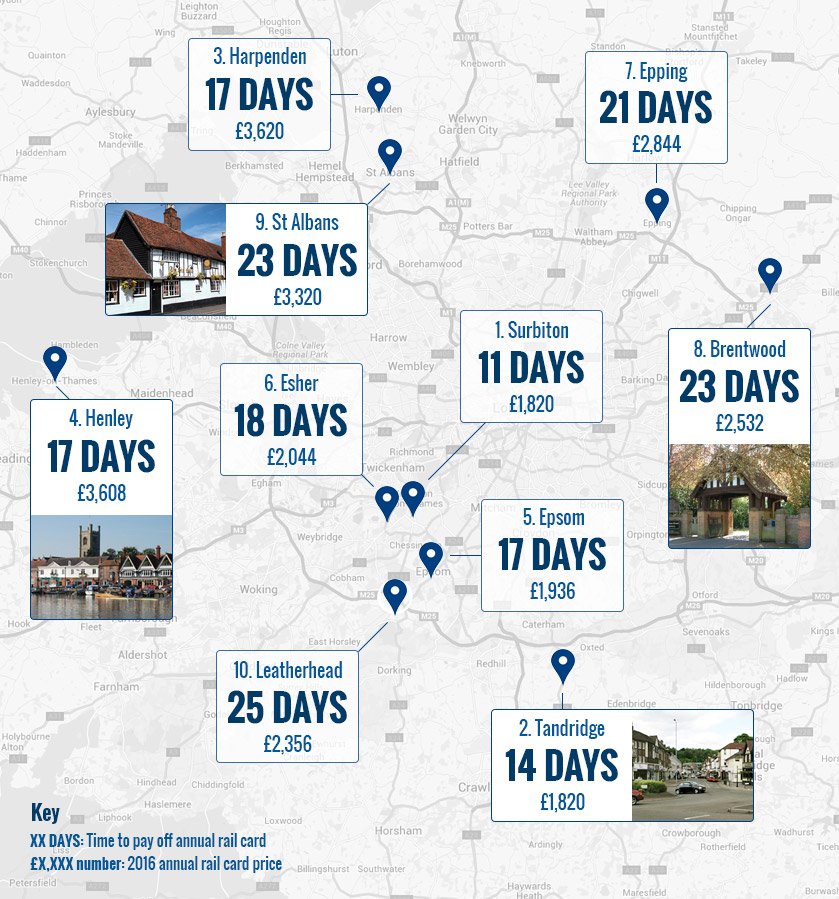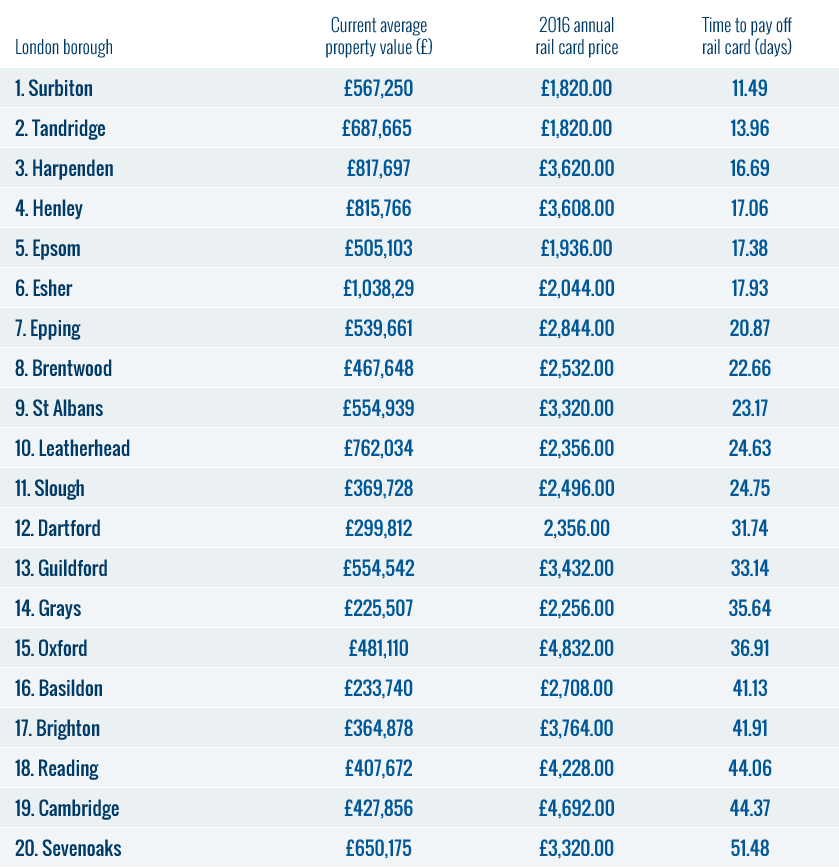 Lawrence Hall, spokesperson for Zoopla, said: "The significant rise in Greater London property prices over the past few years has been well documented and our research highlights just how expensive commuter-belt living can be. As we'd expect, properties in key commuting areas continue to be in demand for buyers in competitive markets.
"While our research may soften the blow of increased rail fares for home owning commuters the London price rises we're seeing do make it harder for those looking to take their first step onto the property ladder. But with Government Help-to-Buy schemes still in place and the promise of new homes to ease demand, both buyers and sellers should have at least some reason to be upbeat as we go into 2016."