London house price danger flagged by IMF review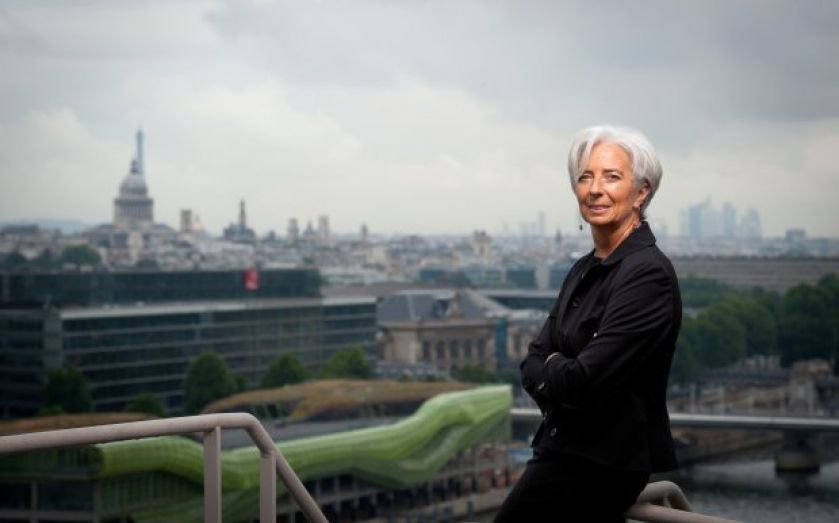 The UK's government has this morning received a far more glowing appraisal from the International Monetary Fund (IMF) than it has become used to.
The supranational organisation has delivered its Article IV mission findings, noting that the UK's economy "has rebounded strongly and growth is becoming more balanced".
Among its other points, the IMF lists a rapid fall in inflation, and expected persistence in the UK's good macroeconomic performance.
Chancellor George Osborne, who has already seen the IMF's report, told the BBC that "you're going to find I'm going to agree with everything the IMF is going to say".
But the IMF's mission statement is by no means free of criticism. It cites both concerns over productivity growth and high house price inflation as risks to its sunny outlook. "House price inflation is particularly in high London, and is becoming more widespread", says the IMF in its concluding statement.
While the IMF doesn't see many signs of a credit-led bubble at this point, it nonetheless warns that steady increases in the size of new mortgages compared with borrower incomes "suggests that households are gradually becoming more vulnerable to income and interest rate shocks".
Speaking on BBC Radio earlier, Osborne voiced agreement with IMF managing director Christine Lagarde, saying that the government needs "to be alert to the build-up of debt in the housing market". He told listeners that he has "given the Bank of England tools to do the job, and they should not hesitate to use those tools if they see these developments turning into a risk to the British economy."
The IMF itself referred to the macroprudential levers the Bank of England could use to cool the housing sector, stating that these "should be the first of defense against financial risks from the housing market". Reflecting on the recent refocus of the Funding for Lending Scheme towards business, the IMF said that "more policy action is warranted".
Of the options available, the IMF suggests that limits on the proportion of high loan-to-income mortgages that lenders can issue would help to control risks from the housing sector. If insufficient it recommends outright loan-to-income or loan-to-value caps. But the IMF's ultimate solution for the UK's housing crisis comes in the form of supply-side steps.
"Fundamentally, house prices are rising because demand outstrips supply," says the IMF, resulting from "inadequate housing supply, associated with planning restrictions and compounded by depressed housing starts since the financial crisis." Macroprudential and monetary policy devices would only offer "temporary palliatives to an underlying problem" the organisation concludes.
Mark Littlewood, director general of think tank the Institute of Economic Affairs, says that "if the government fail to fundamentally liberalise planning restraints, they risk destroying the dreams of those who want to afford to own their own homes," in turn driving up living costs and choking off growth.