Lloyds reports 22pc jump in first quarter profits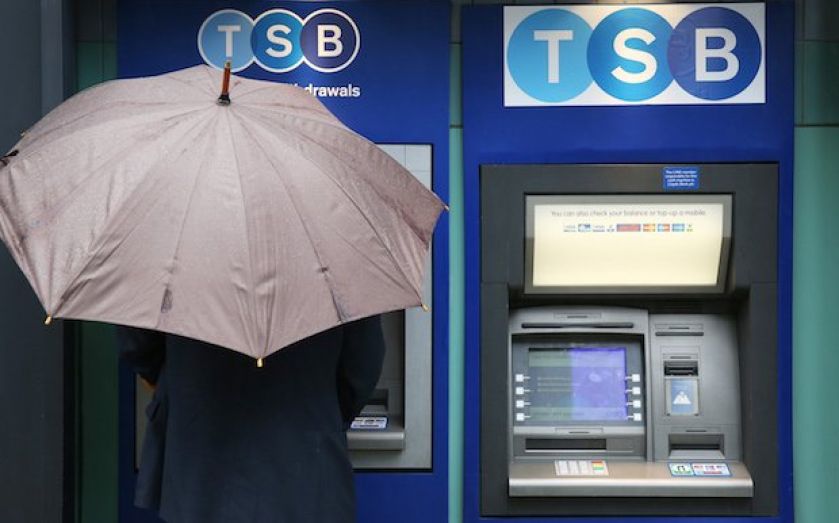 Lloyds Banking Group has shown this morning that its profitability continues to improve.
In the first quarter, underlying profits rose 22 per cent to £1.8bn, from £1.5bn last year.
Chief executive Antonio Horta-Osorio says a stronger, lower-risk balance sheet is helping the bank to power forward, calling Lloyds "well positioned to support and benefit from continued recovery in the UK economy and to make further progress in the remainder of 2014."
The lender made a statutory profit before tax of £1.4bn. That compares to £2.1bn a year earlier, but that second figure included gains on the sale of government securities of £776m.
Lloyds, which is still 25 per cent owned by the government, says it expects to restart dividend payments in the second half of this year.
Improving figures do point to the ongoing cost-cutting it's been making, though, rather than being wholly growth based. Underlying income fell over five per cent from a year earlier, to £4.5bn – that's down seven per cent from the last quarter of 2013. The bank also benefitted from a massive reduction in impairment charges, down 57 per cent to £431m.
Lloyds has set aside about £10bn for PPI so far, but said this morning that no further provision was made in the first quarter.
When it comes to the recently-launched TSB Bank, Lloyds says it's "well placed", subject to approval, to launch an initial public offering this summer.
The bank's upped its CET1 ratio by 0.4 percentage points to 10.7 per cent.