Lib Dem mayoral hopeful Siobhan Benita: 'We can win this'
Siobhan Benita, the Liberal Democrats' London mayoral hopeful, arrives for our interview just two days before the crucial Brecon and Radnorshire MP by-election, where the pollsters' predictions of a Lib Dem win proved to be right on the money: the party took just over 43 per cent of the vote, overturning a Tory majority and shunting Labour into fourth place – a result so poor that the party almost lost its deposit.
The contest had been viewed as litmus test of the country's feelings towards Brexit. The picturesque Welsh constituency narrowly voted to leave the EU, but now the Lib Dems see the vote for their unequivocally Europhile party as a vote to stop a no-deal Brexit.
Read more: Tory majority cut to just one after Lib Dems triumph in Brecon and Radnorshire by-election
The question now is whether the Lib Dems can translate power on a small scale, into power on the big scale. It will face its biggest electoral test –aside from a general election – when Benita stands as the Lib Dem candidate for mayor in next year's poll against the incumbent Sadiq Khan, the Tories' Shaun Bailey and the Greens' co-leader Sian Berry.
Benita says bluntly that the central party machinery has never taken its bid to win London seriously: until now. "My message is this: we can win this," she declares.
Benita concedes that her party only has a chance in London next year because of its unambiguous stance on Brexit. The Tories and Labour have been punished for their respective ambiguity after the UK voted to leave the EU; for the former, it has been an inability to deliver Brexit, and, for the latter, an uncertainty as to how it should be delivered, if at all.
The Lib Dems' clear message to revoke Article 50 (the exit mechanism to leave the bloc) and remain in the EU served candidates well in the European elections, where they won over 20 per cent of the vote share and gained 16 MEPs in Brussels.
Benita says the Lib Dems are now perfectly positioned to capitalise on votes that would have otherwise gone to Labour. "The fact that Sadiq has stayed in the Labour party that is facilitating Brexit is a huge thing against him," she says.
"For Sadiq, it's going to be about how is he going to continue to justify being in a party that is keeping us in this mess?" It is not enough that Khan has spoken out against anti-semitism, another issue that is hurting Labour, or has campaigned for a second referendum, she says.
Read more: Tory mayoral hopeful Shaun Bailey pledged 10 per cent salary cut if he defeats Sadiq Khan in 2020 election
"Ken [Livinsgtone] ran as an independent; Sadiq could have done the ame. He's decided not to. I think that shows his mind is obviously on the next job."
One of the factors that helped the Lib Dems win last week's by-election was the so-called Remain Alliance. The Green party chose not to stand, thereby channelling voters into the arms of the Lib Dems.
Will that continue next year? Benita said she was "very open with working with the Greens but they have made it clear they are not".
"I'm really disappointed in Sian," Benita says. "She has really attacked the Lib Dems and has been fighting old battles about the coalition. She sees us as a real threat in London and is still blaming us for austerity. But Brexit is a much bigger and more immediate risk."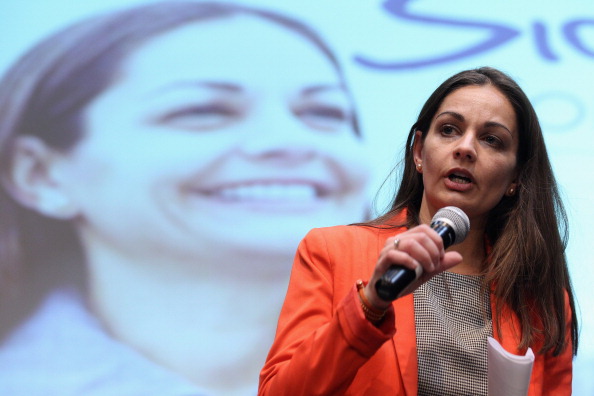 Labour sources say the Lib Dems are overestimating the claim that they can win London. They say it is the party of press releases and rhetoric,and that ultimately, London is a tribal city that, when it comes to bread and butter issues, votes Labour.
The party may have done well in the European elections, where people were voting on a single issue, but such behaviour changes when fundamental policies are put to the test.
Much of the Lib Dems' fortunes rests on Boris Johnson not delivering Brexit. What happens if the new Prime Minister does, and the UK leaves on 31 October as planned – with or without a deal?
"One, we will fight to the bitter end to prevent Brexit from happening but if it does happen, we will also be the party that will fight to bring us back into Europe," she says.
Read more: Jo Swinson elected leader of the Liberal Democrats
Under the Lib Dems, Benita pledges that freedom of movement for EU citizens would continue in London,even if it ended in the rest of the UK, through a regional system she says has been tested in Canada. She would also want every London borough to be partnered with an EU state.
"One of the very real potential consequences of Brexit is the breakup of the United Kingdom. If Scotland breaks away, why can't London? I wouldn't rule anything out. "My message is that London will remain European whatever happens. It has to."
An earlier version of this article said Siobhan Benita had approached Sian Berry about standing down to form an alliance. This has been clarified.