Hedgies show off their material wealth at Savile Row exhibition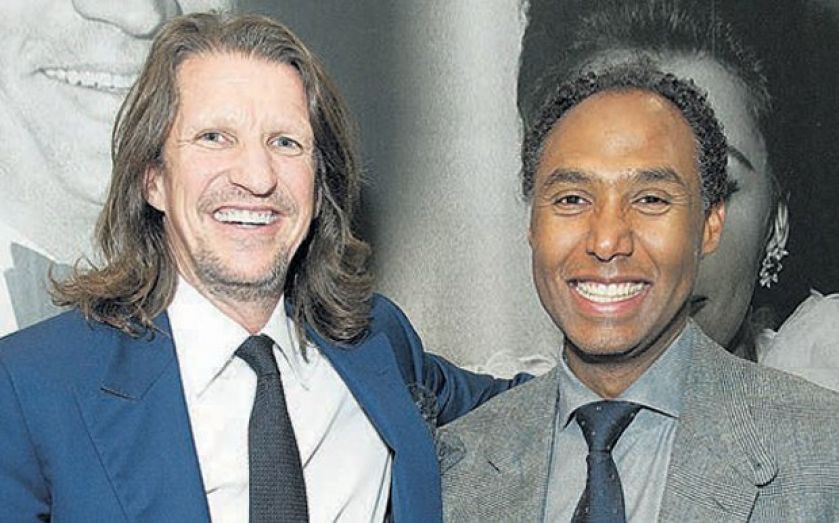 The menswear version of fashion week, London Collections: Men SS 2015 was rocking Savile Row last night – pulling the capital's chicest crowds, including the hedge fund industry's most fashionable figure, Pierre Legrange.
He was helping his partner Roubi L'Roubi host a special Gregory Peck exhibition at their bespoke tailors Huntsman, but was keen to divert attention towards Roubi.
"It's been a great night. But I'm just here as a wife. It's Roubi's business," he told The Capitalist, beaming.
Fellow hedgie Arpad Busson made an appearance (The Capitalist saw him running out the door towards the start of the night) but not before he'd posed with Gregory Peck's family.
Why the tie-up between Huntsman and Hollywood legend Gregory Peck? Well, the tailors produced many suits for Peck throughout his career including one of the outfits he wore in his Oscar-winning portrayal of Atticus Finch, in To Kill a Mockingbird.
Seamlessly blending the themes of Hollywood and business was Warner Bros' UK chief Josh Berger.
"Pierre is a new friend of mine and the Pecks are old friends so this is a wonderful meeting of worlds for me," he told The Capitalist. "I've never actually visited one of these old-school tailors before, it's really interesting."
Finance and fashion – what's not to love?