Christine Lagarde grovels to Osborne over IMF's prediction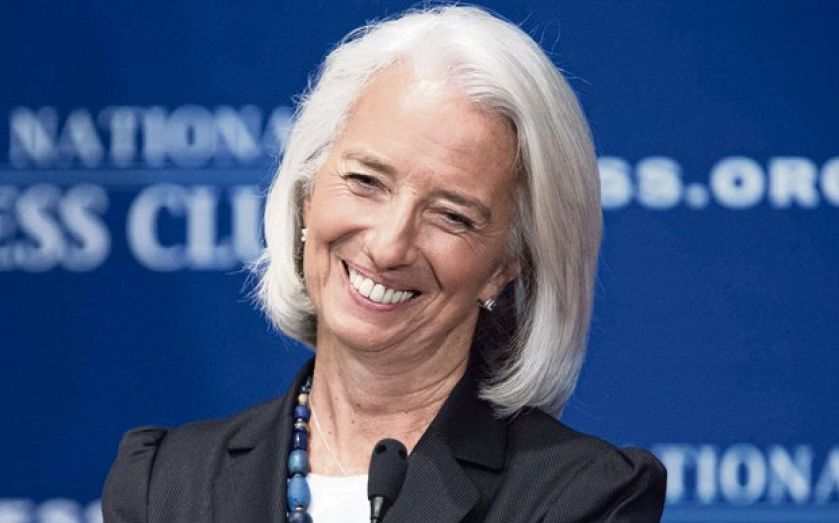 IMF BOSS Christine Lagarde yesterday gave a pleading apology to chancellor George Osborne over claims a year ago that his economic policies were "playing with fire."
Since the International Monetary Fund made the claims the economy has recovered rapidly, with unemployment diving and GDP now thought to be back at its pre-crash peak.
"I completely acknowledged that we underestimated growth. Do I have to get on my knees and bend over backwards?" she said on the BBC's Andrew Marr Show yesterday.
"We were not the only ones – most forecasters got it wrong and clearly the confidence building that has resulted from the economic policies adopted by the government has surprised many of us."
Lagarde also praised the strength of the economy as business investment is now growing, not just consumer spending.
And she argued that even rising house prices are not yet a danger to the economy, declining to call them a boom or a bubble and instead noting "the housing market is multi-faceted."
The boss of the IMF refused to fully rule herself out of the race to become European Commission president.
"I have a job, I am not a candidate for any other position," she said, adding she "intends to participate" in future IMF work.
Her words come as the UK and Italy put pressure on other EU nations to pick a president other than former Luxembourg leader and EU federalist Jean-Claude Juncker.