Ladbrokes announces 60 betting shop closures as profits drop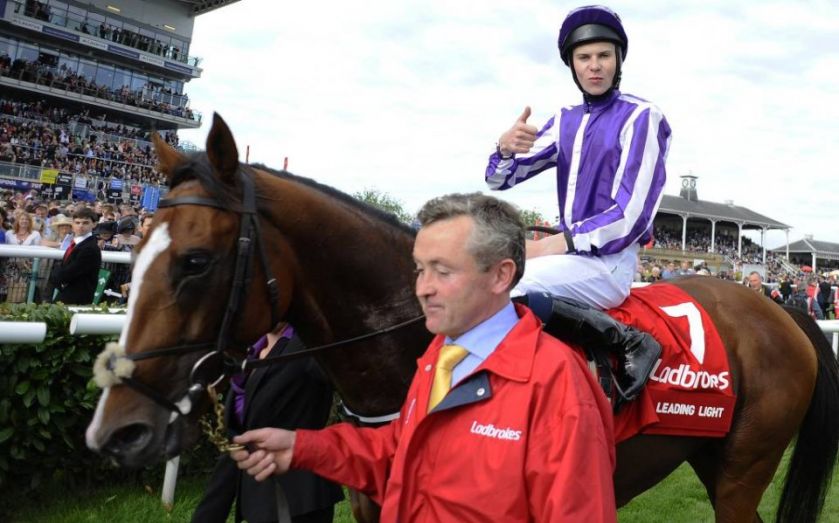 The figures
Ladbrokes has reported a fall in profit before tax of 13.5 per cent to £98m. Revenue grew 3.8 per cent to £1.1bn while dividend per share remained at 8.9p.
Why it's interesting
Ladbrokes has been having a tough time of late. Regulatory and tax pressures have forced the bookies to close net 150 shops over the past year. The company's total estate after today's announcement will fall to 2,150 shops. Last year's budget hit bookmakers, with a rise in machines games duty from 20 to 25 per cent. Gambling profits have been targeted by a point of consumption tax that took effect in December.
Campaigners and politicians have consistently been taking aim at one of bookmakers' major sources of income – fixed odds betting terminals. Ladbrokes was dealt some bad news on Monday after Deutsche Bank that forecast it would miss market expectations by a whopping 15 per cent. Some of the company's biggest money-makers, such as horse racing, are in decline, posing a major problem.
What Ladbrokes said
Richard Glynn, Ladbrokes' chief executive, said:
Strong operational delivery delivered a second half of growth as envisaged but the £8m hit on Boxing Day did take some of the shine off our performance. However, this is the business we are in and does not overshadow the positive customer reaction. Ladbrokes exited 2014 with pleasing operational metrics and is in good shape to compete even more effectively with a clear view on what more needs to be done.
In short
Ladbrokes faces immense pressures from regulation and taxation that isn't likely to fade anytime soon. The number of shops may still be too numerous to justify and returning to profitability in the UK may require more structural reform along the lines suggested by Deutsche Bank on Monday.