Labour Party Conference: Scottish referendum was "near death experience" for Westminster, says McCluskey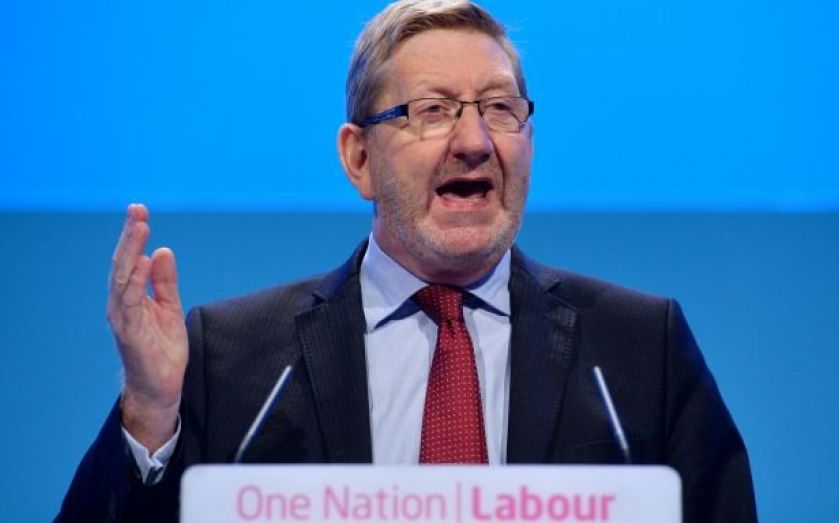 The Scottish referendum should act as a wake up call to Westminster politicians that "you ignore the hopes of working people at your political peril", Unite general secretary Len McCluskey told Labour MPs today.
Opening with a quote from Russian revolutionary Vladimir Lenin, the union leader told delegates that the independence referendum had been a "near death experience" for the mainstream parties, who had assumed that "the working class aren't interested in politics" and that "the young don't vote".
Speaking at the Labour Party Conference in Manchester today, McCluskey said: "Suddenly the scales have fallen from the doubters' eyes as they realised that it was working people – our people – who were turning their backs on Labour's advice. We can't say we weren't warned."
He claimed that Scottish voters had been "electrified by the engagement" on issues that were important to them. Lessons could be learned from the referendum for voters throughout the UK, he continued.
McCluskey called on MPs to give up "the mantra of wooing the middle classes", and say "enough with caution and hedging our economic bets".
The union boss claimed that politicians should realise that voters were unhappy with "the attack" on the NHS, and slammed "policies trimmed and tailored to a few marginal voters in southern England".
Working class voters had also "had enough talk of economic credibility which means credibility with the bond markets – but not with the unemployed", he added.
McCluskey said:
Let the Scottish referendum be the tombstone on 20 years of our party's indifference to the interests of the working class.