New chancellor, same story: London is always left out of Whitehall's plan for growth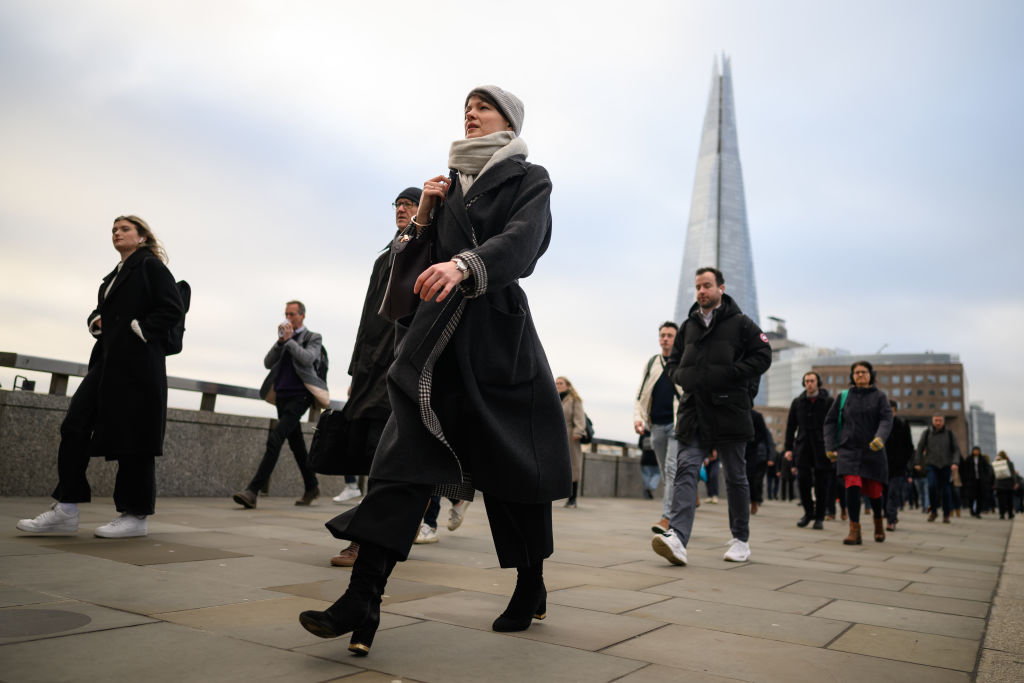 In his Budget book yesterday, Jeremy Hunt mentioned London only four times, as he announced a string of policies which took London's continual growth for granted, writes Nick Bowes.
It is a habit of Conservative governments to brag about repairing the roof while the sun is shining. Jeremy Hunt was no exception yesterday, crediting previous Tory Chancellors with creating stable public finances. But if the country's economy is a house, then London forms the foundations, and the lack of attention to the city in the Budget should be a cause of worry.
But let's start with the positives. Announcements on childcare and energy prices will benefit Londoners, many of whom are hardest hit by the cost-of-living crisis. The announcement of expanded free childcare provision will disproportionately benefit the city, given we are home to the dubious accolade of having some of the highest childcare costs in the world. Fuel duty freezes will, obviously, go down well with those reliant on cars and vans, but in London 42 per cent of households don't have a car and face a 5.9 per cent rise in the cost of using the bus, tube and train.
Much of the emphasis was on projects beyond the M25, with talk of re-creating a dozen Canary Wharfs in investment zones, but no mention of one being in the capital itself. This will be a disappointment to the Mayor and to those local authorities which are themselves in desperate need of levelling up.
No new powers coming London's way, despite Whitehall handing more responsibilities and funding to the West Midlands and Greater Manchester. For London, Whitehall sees it as job done when it comes to devolution – it has a Mayor, what more does it need? But as every single comparison shows, London has control over far less of its own affairs compared to similar cities in Europe and North America. The cities and regions of England must work together if we are to really raise our sights, and not let Whitehall's centralising obsession stop us from demanding the best for our places.
No funding was forthcoming for the long list of the next infrastructure projects – Crossrail 2, Bakerloo Line extension, Docklands Light Railway and Overground extensions – which the Mayor and Transport for London are keen to get going. This, added to the recent announcement that HS2 into Euston is to be much delayed, leaves the pipeline of the next big new additions to London's transport network barely dripping.
One area we did hear about was the competitiveness of the Square Mile, but only a consultation on regulatory reforms for The City, with little sense of urgency.
What does all of this signify? Well, it confirms a continued apathy towards London – the area within the M25 just isn't a political priority. It won't be a key battleground at the next general election. Perhaps the Tories have even given the next Mayoral election without a fight, too.
As a symbol of this, the Treasury's Red Book – the Budget bible – mentions London only four times in 122 pages – three times in the context of "outside" London and a fourth time in the Treasury's address on the back cover.
This represents a taking for granted that London's success will just carry on regardless. This view, that the city's economy has boomed for thirty years and generated enormous tax revenue so it will continue to do so, is dangerously complacent. Even before the pandemic, London faced an uncertain future, what with Brexit, high house prices and growing hostility towards it from the rest of the country. Yet other places are ready to pounce – many other cities are enviously eyeing up our tech, financial and cultural industries. Remaining competitive requires continued investment in skills and infrastructure if you're to stay ahead of the pack.
Yet with no mention of new infrastructure investment for the city, no new devolution for the Mayor or local authorities, little for those suffering immensely from the housing crisis, local authorities with budgets continuing to be stretched, some will feel it a rather empty budget from a government whose attention is elsewhere.