Jenson Button: 'Lewis Hamilton will stick around for eighth F1 title fight'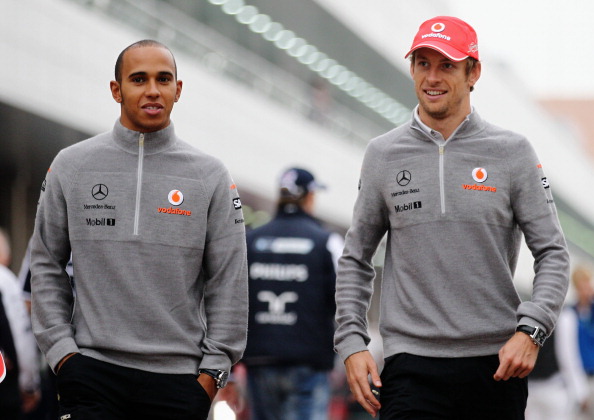 Jenson Button has backed former McLaren-Mercedes team-mate Lewis Hamilton to stay in Formula 1 and win more world titles.
Hamilton has reportedly pondered his future since coming within less than a lap of winning a record eighth crown in 2021, only to have the Drivers' Championship controversially snatched away from him by Red Bull rival Max Verstappen.
Mercedes have been off the pace since but, speaking ahead of this weekend's Miami Grand prix, 2009 world champion Button has backed the Brit to stick around.
Hamilton to 'fight back'
"I don't think Lewis is going to walk away from the sport," Button said. "As a racing driver there are two things: if you're winning a lot then suddenly not, you want to fight back to win so you're not going to retire. And if you've been in a bad car you want to retire because it gets you down.
"Lewis is not in a bad car, he's in a car that's not as good as he is used to. I get that. But he knows the strengths of the team, he knows how quick he still is, so I think he's going to work with his team to get back to fighting with Red Bull.
"And I think they will. It probably won't be this year but in 2024 we will see Lewis Hamilton on the grid and he's still hungry to win another world championship."
Red Bull have again been the pacesetters this season and, amid very little competition for race wins from other teams, Button backs Sergio Perez to rival Verstappen for the title.
"I have been really impressed with Sergio. Max has to be the toughest team-mate," added Button, who is set to race a Nascar around Le Mans later this year.
"Consistency is where Sergio has been lacking but if he can do it in Miami then he has the chance to fight for the championship."